KWA PN
197-0130
I noticed a few others here and on other forums are having the same problem with their magazines. The follower http://store.kwausa....nefollower.aspx gets stuck or is nearly impossible to pull down with a fingernail.
Some say releasing the follower without a bb in the mag will cause this. I kinda don't believe that. Here is how I kinda fixed it. I say kinda cause I went a little overboard on some of it before I figured out exactly what was causing it to stick.
The problem area is relatively accessable and easy to disassemble and reassemble. Just take the two screws out of the bottom to release the rubber cover and the spring and follower come right out, providing they are not stuck.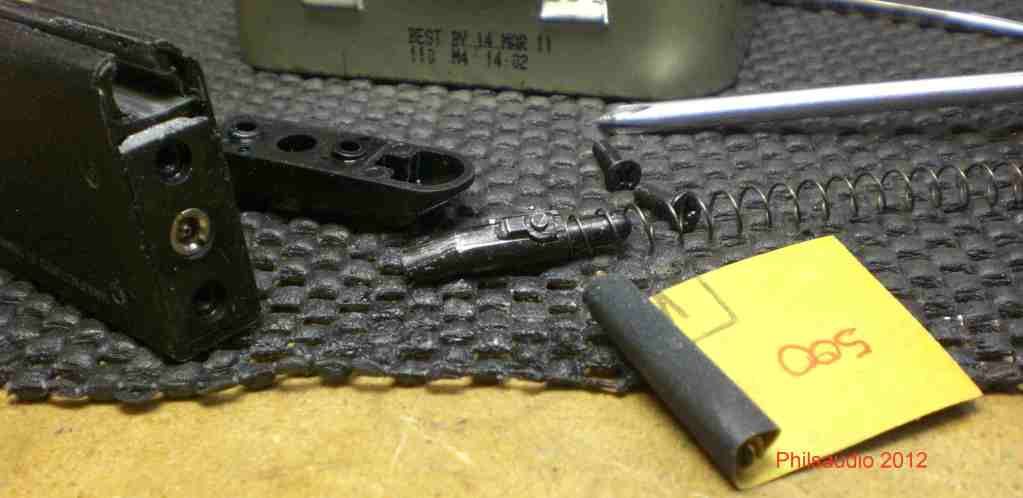 If I were starting anew, knowing what I know now, this is where I would begin. Just file and sand the follower here.
If the channel inside the magazine is rough you could sand, file and sand it a little, but don't mess with the bottom where the follower catches or it may not catch again. Lightly file the channel and then roll up some sandpaper and sand sand sand away.


The follower should move smoothly inside the channel. You can blow it out with compressed air and clean it up with a patch on an unjamming rod since the channel is the same size as a bb. A long Q-tip can get the side where the follower lip rides. I dont recommend oiling.