18K+ rounds through one mag for MKiv 1911(using propane and metal adapter) and still going strong after its first shots since October 2010. I've been meaning to get another mag but just never got around it for some odd reason. Just to show you with the right "care" these mags can last a long time. KWA brilliance.
Notice the laser etched Made in Taiwan nearly gone after countless mag changes even though I only have one mag.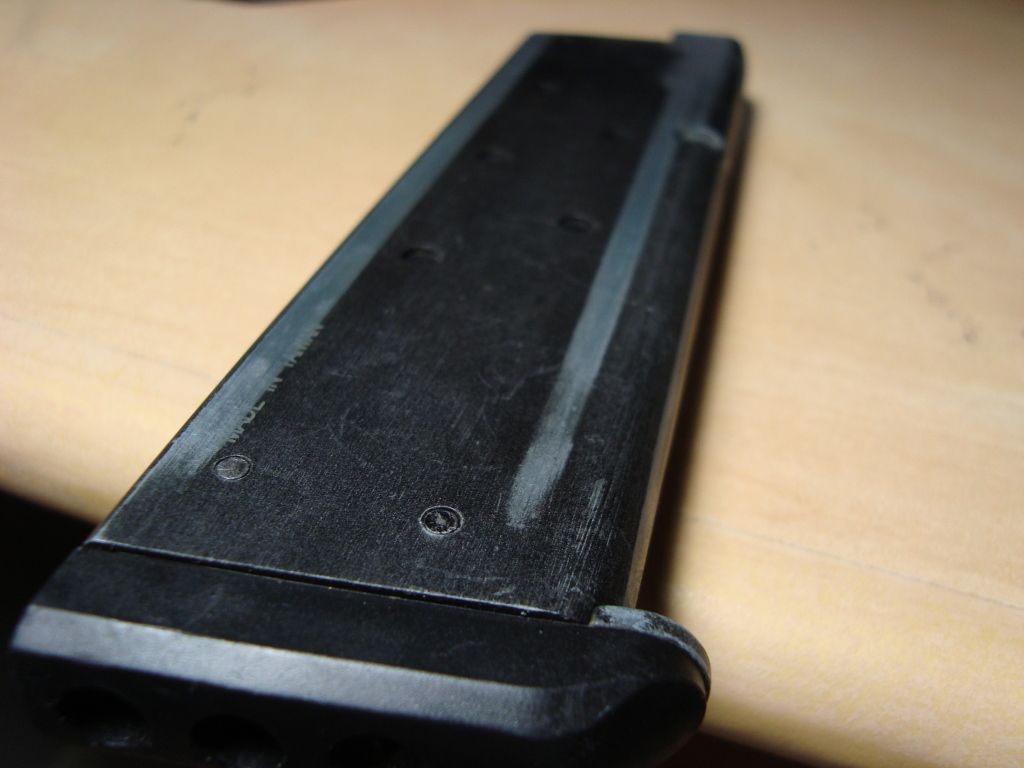 Edited by halojeezy, 06 August 2012 - 06:30 PM.