UPDATE 8-3-12 It looks like KWA will stand behind the ATP and replace the broken outer barrel for free. Yeah KWA.
I bought my ATP at Airsoft Atlanta in January. It was my first airsoft gun. I put around 8,000 rounds through it since it was my only gun for a couple of months. The only things I have done to it since It was new is put dot sights (glued on and nail polished over) and used it with the 50 round mag from the FPG. I have posted all over this forum how great the gas efficiency is and how much I love the ATP
It has worked perfectly until today.
The gun has been in my air conditioned shop for the last two weeks except it went out on fridays and shot other people at an air conditioned CQB shed (SS Airsoft in Sugar Hill GA).
I shoot Golden Ball .25 exclusively. Of the 8000 rounds fired 3000 were Golden Ball bio the rest just plain old golden ball .25
I chrono the gun regularly with an old red shooting chrony and it is always in the 320-330 region with the .25s.
I use King Arms Softair Gas sold by Airsoft Atlanta. I wrote up a little on how I use this gas here
http://kwausa.com/fo...indpost&p=62560
SN P111103142
The mag that was in it when it broke was filled (full --read my post) yesterday in the air conditioned shop. It vented a little on the first couple of shots then fired fine.
Then during one shot the outer barrel fell to the floor. It looks very flawed in the crack region.
I see I am not the only person here complaining of the ATP outer barrel cracking in two. It happens right along the line where the slot ends. The 90 degree cuts should probably have a little relief filed in it like we do to the front of V2 gear boxes to keep them from cracking.
Other reports of the same problems from a quick look
http://kwausa.com/fo...indpost&p=61643
http://kwausa.com/fo...indpost&p=64850
http://kwausa.com/fo...indpost&p=61861
http://kwausa.com/fo...indpost&p=71943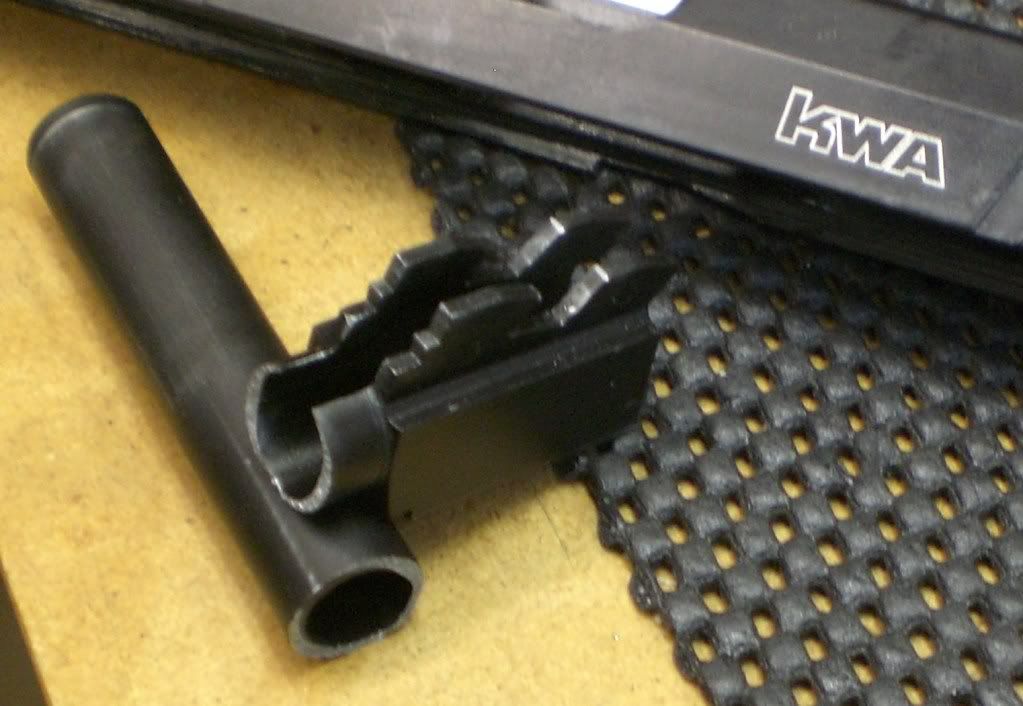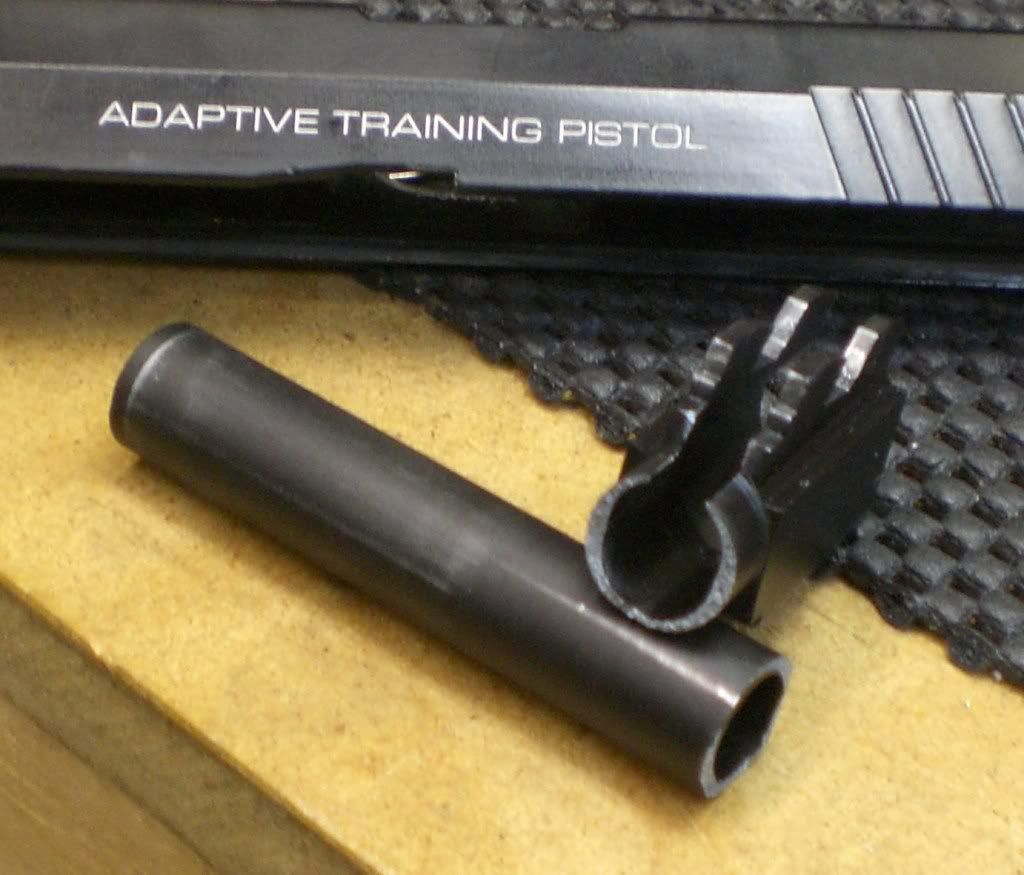 Edited by philsaudio, 03 August 2012 - 10:06 AM.