Upon cleaning my LM4 for extended storage, I noticed this awesomeness: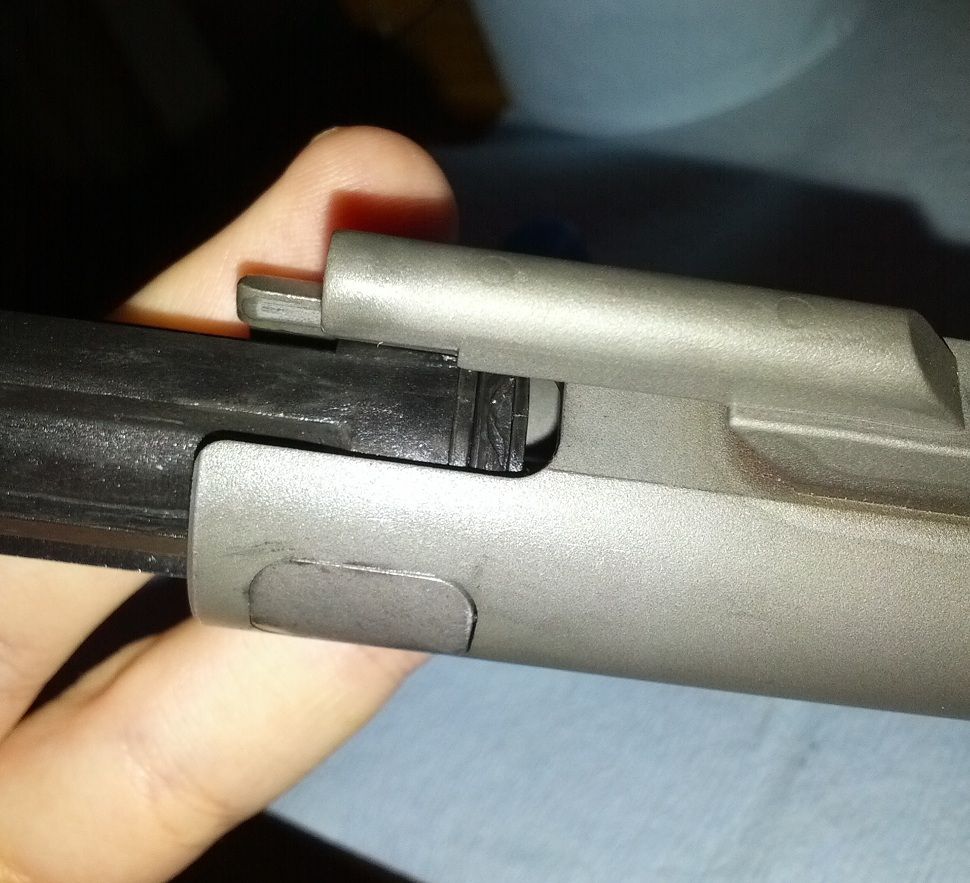 As you can see, a chunk is gone. Not sure how/when it happened, but it may explain the lowered performance I was seeing when I used it last weekend at a game. Guess I'll be picking up a Danco o-ring when I get back home in a few months.
Anyone know why this would happen?