So I managed to score a TM LAM unit and the barrel extender. Here are some pictures to compare it with my KSC pistol.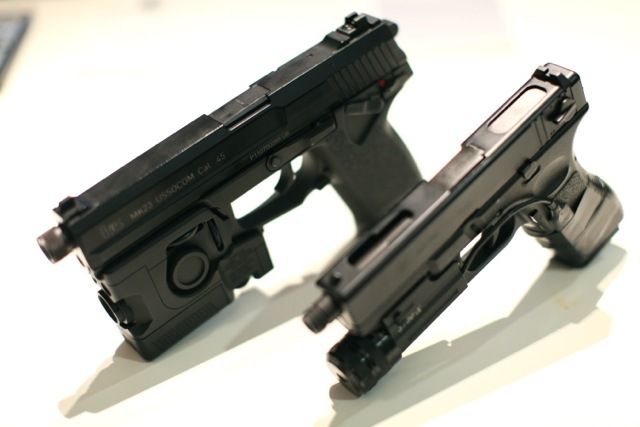 The MK23 is pretty huge in comparison.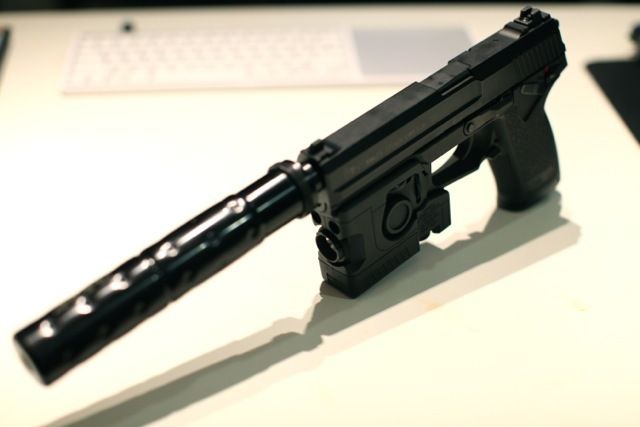 The length of the pistol with the barrel extender attached. The barrel extender is very shiny in comparison to any other surface/finish on the MK23 or the LAM.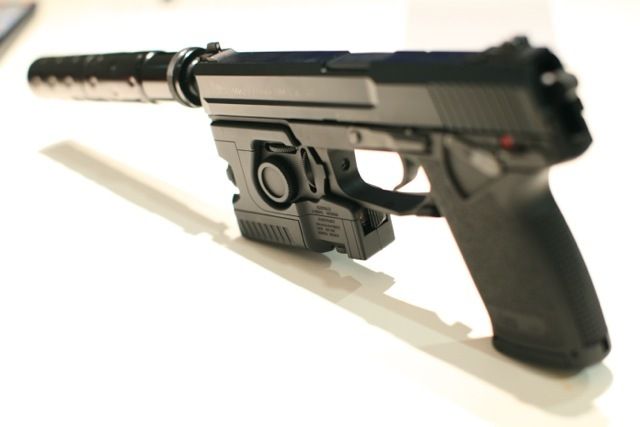 From a different angle. That round circle dial on the side doesn't do anything on this LAM. The only two dials that move are the one that screws it into the trigger guard hole and the one on top of the unit, though it doesn't do anything. The finish on the LAM unit color is almost exactly the same color as the frame of the MK23, texture is only slightly smoother than the frame.
Here is the back side of the LAM Unit. I took a picture of it because it is rarely ever seen in other pictures online. I figured someone had to do it.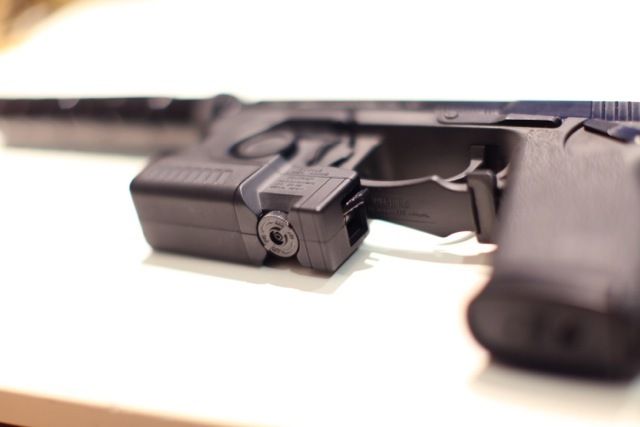 Here is a dial on the bottom of the LAM, it enables the lever above it to turn on the 2 different led lights. Pressing it to the left locks it on the on position and moving it right is the instance switch. It'll spring back to the center once you relive it of pressure.
These are the weak LED lights that turn on, the main LED I estimate at 1-5 lumens and is very dim. The fake red laser led is just that, a really weak led behind some kind of diffused translucent plastic. When you turn the dials to enable the light, both come on. There isn't a way to turn on only the fake laser or the weak LED.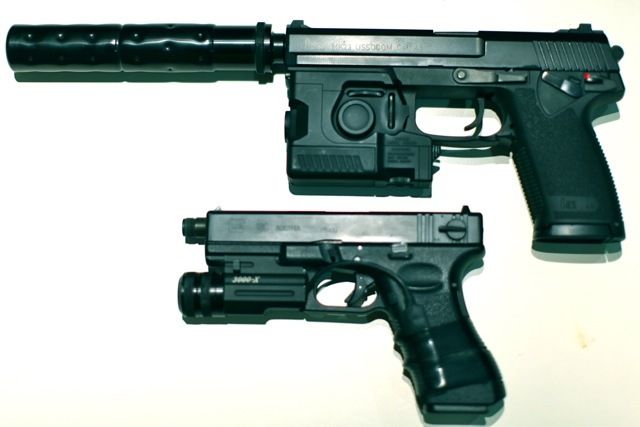 Last image. This is another size comparison of the two pistols.
Word.
I will soon gut the LAM and put a proper LED in it and replace the red laser led with an actual laser. I want to be ambitious and do a dual green laser diode side by side. I want mine to be unique.
Edited by uncreativename, 07 July 2012 - 10:08 PM.