This is how I tear down the LM4, do so at your own risk, and be aware that following this guide will void your warranty.
Be sure the bolt is closed and start by lightly tapping this pin out: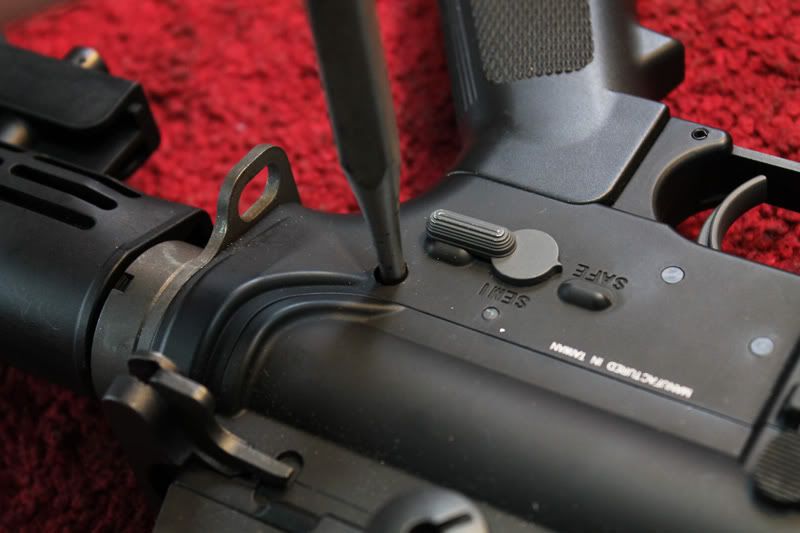 Be aware that the pins are trapped, they will not come out all the way. When the pin is fully pushed out the rear of the receiver will open like this: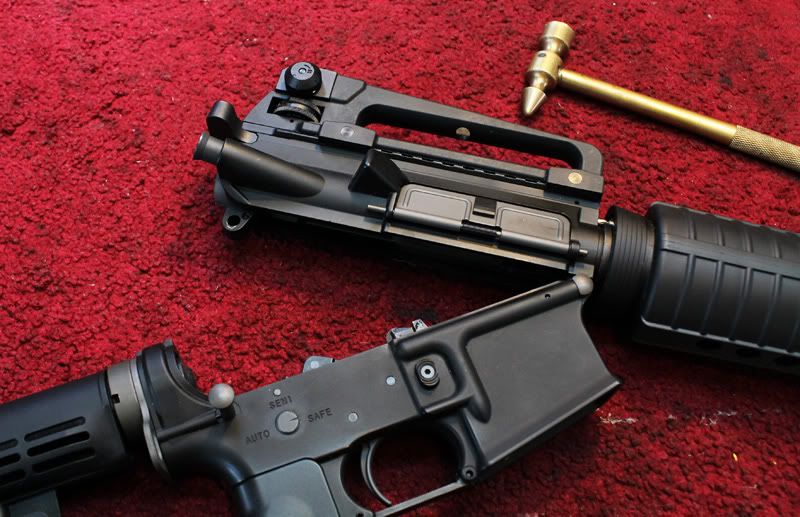 Pull the charging handle out and the bolt will come with it: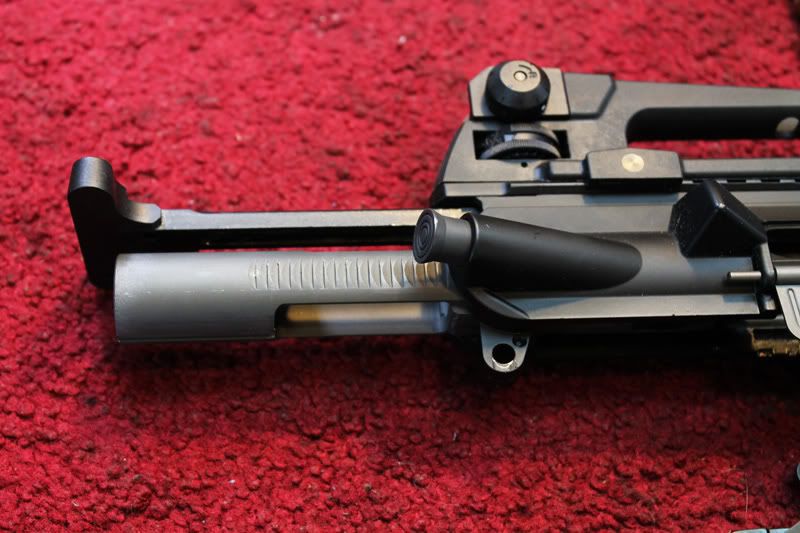 Next I gently tap out the front receiver pin: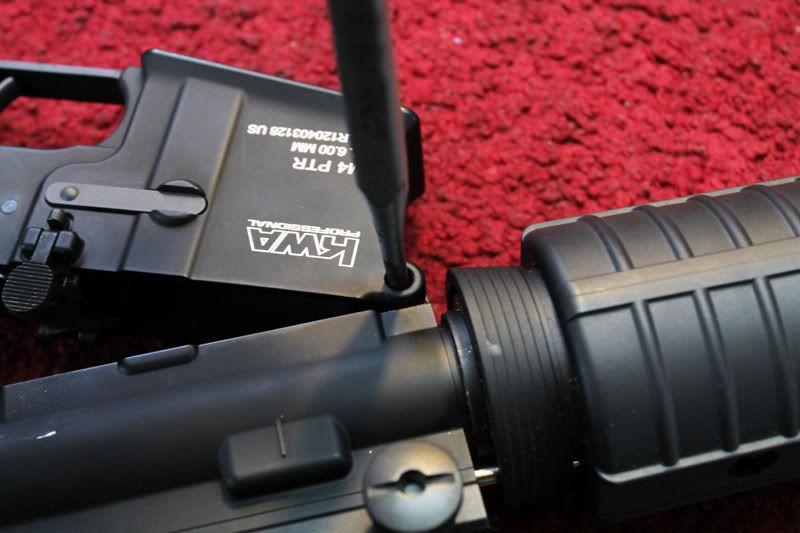 Now the upper and lower receivers can be separated, note the pins are still in the lower receiver, they are not meant to be removed.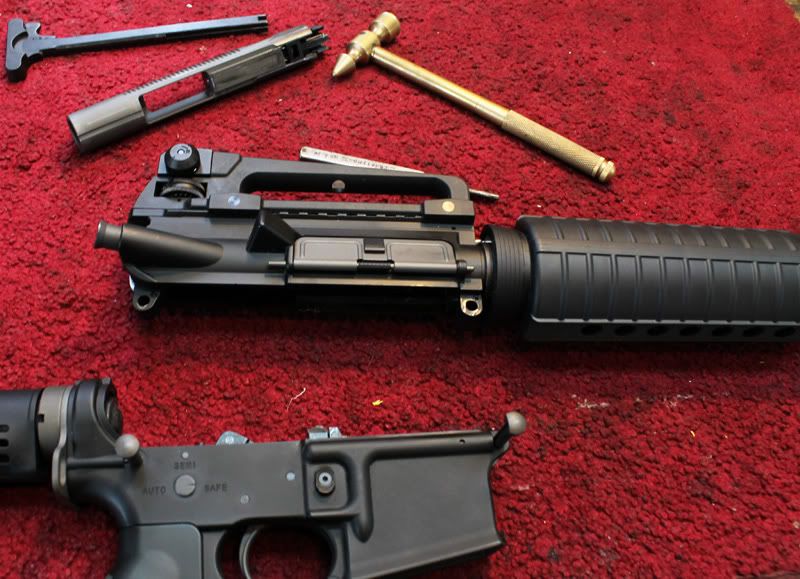 You can see how much crap is in the hop up rubber already, this gun really needs to be cleaned allot to keep it working correctly.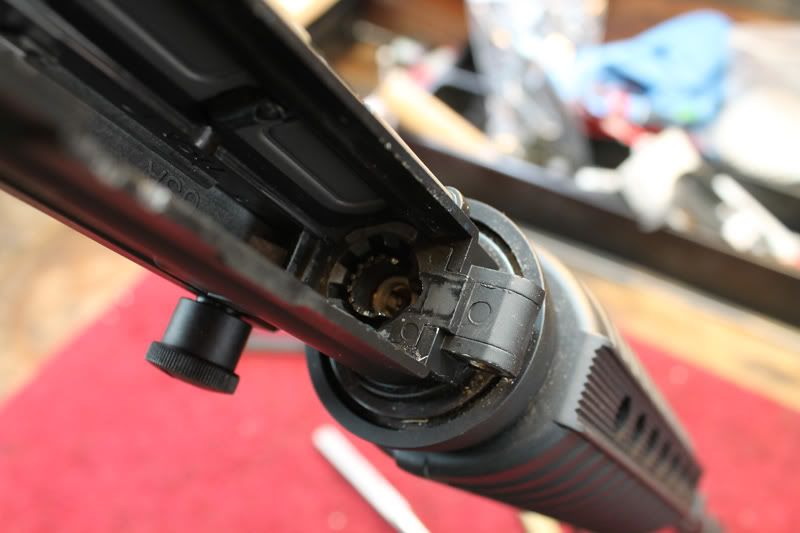 Push the delta ring to the rear to remove the upper and lower hand guards: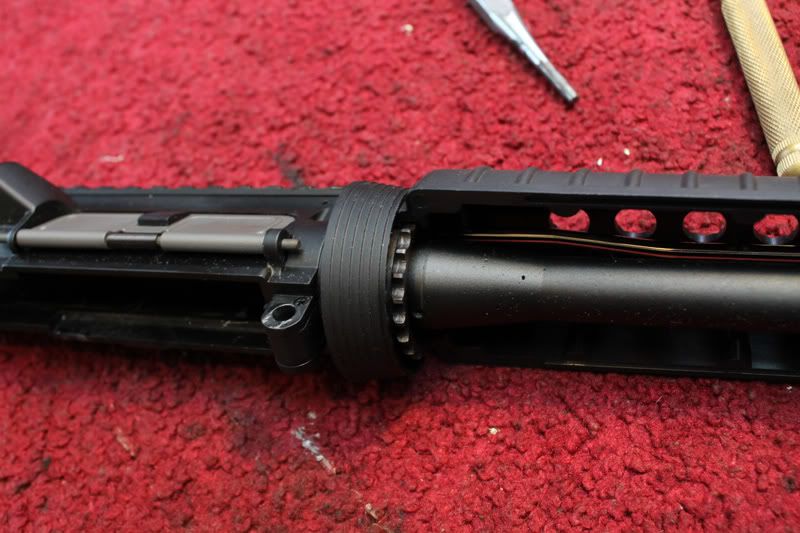 Gently tap the two pins out of the front sight/gas block to remove that from the outer barrel: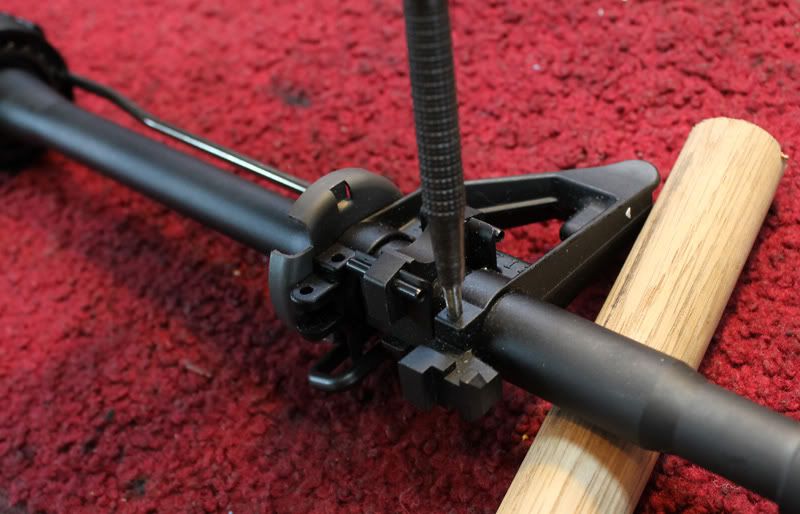 It will then slide off: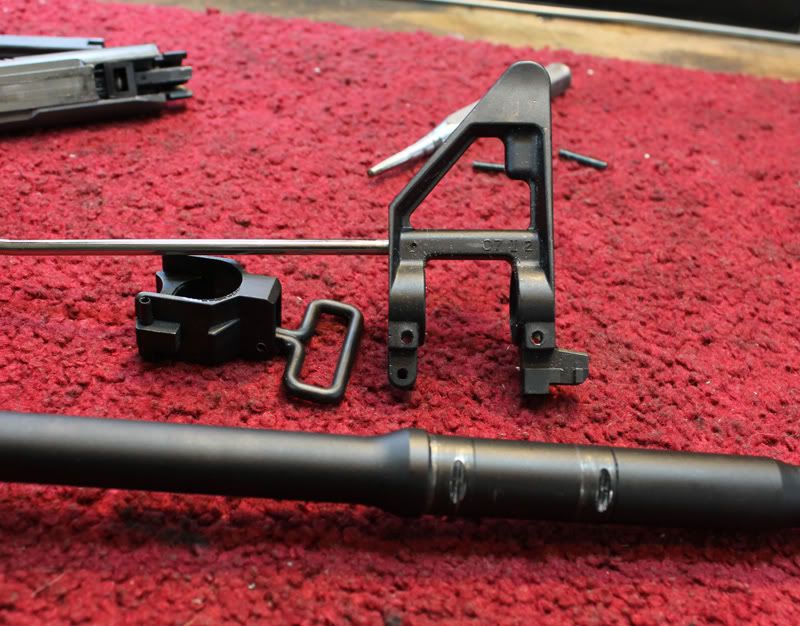 Heat up the Delta ring with a hair drier to loosen the thread locker that is keeping the nut tight, then use an armorers wrench to remove the delta ring: