Hi all! First post here! But here it goes.
I bought a used KWA M93r NS2 awhile ago. And from day one it has jammed while firing. Well not really "jammed" I guess but the slide gets stuck back and won't fire. I used to be able to get off maybe 10 shots before this happened, but now its dang near every shot. The slide will get stuck back about 1/8 of an inch, and I have to remove the mag and rack the slide to get it to seat properly. Sometimes racking the slide doesn't even do it. I would really love to be able to field this gun so please help me! If you need any more info just ask!
I think this is the problem. This is the top of the slide when its all the way forward: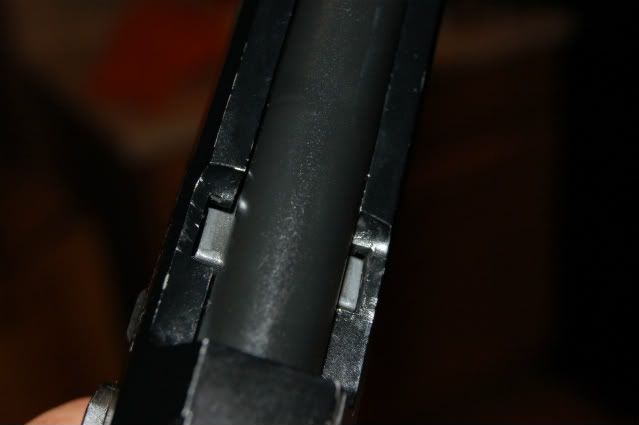 And this is it when its stuck.
Ideas? Help? Thanks in advance!