Hello - I just registered, so if I need any tech info it's just a click or two away hopefully...
For my first post, here's my first KWA pistol. H&K USP Match .45, with the nessecary modifications to make it a cheap alternative training tool for IPSC/USPSA type shooting...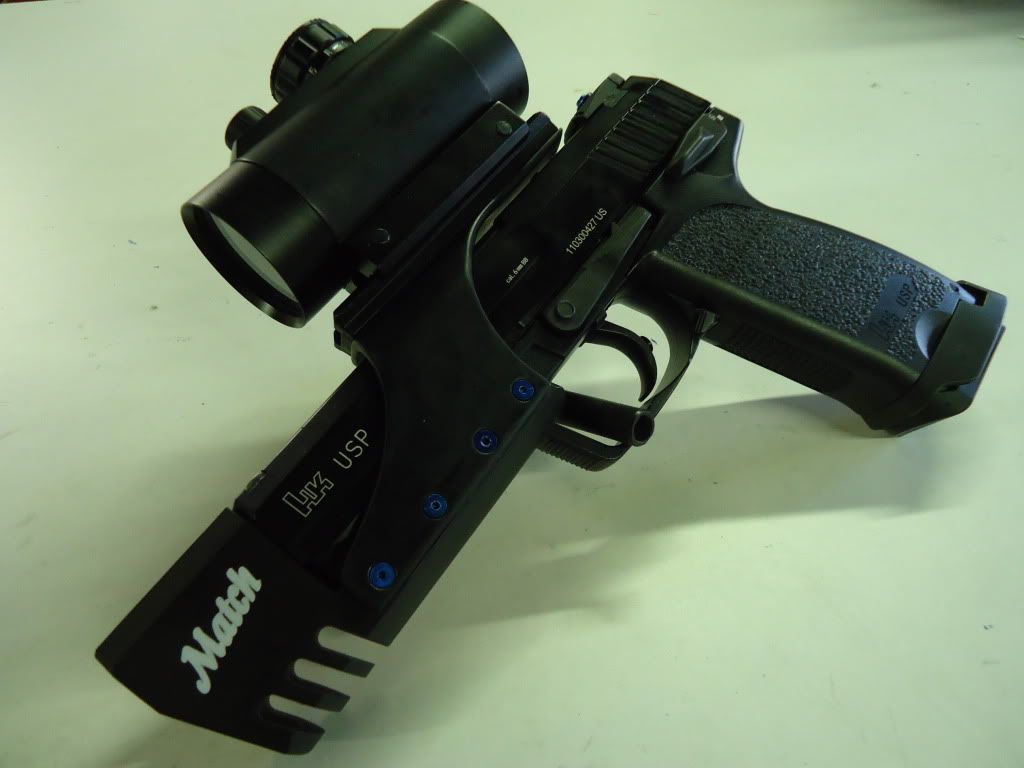 There's not really a lot of bolt-on aftermarket anything for any USP pistol, real or airsoft (Unless you want to hang a flashlight under the frame, that's about it) So I had to make some things myself to custom-fit the application. The sight rail and thumbrest are fabricated from 6061-T6 aluminum stock, chemically blackened, and bolted to the barrel weight. I had these blue aluminum 4-40 flat-head screws in my hardware hoard, so I decided to use them for a little departure from all the "Tactical Black"...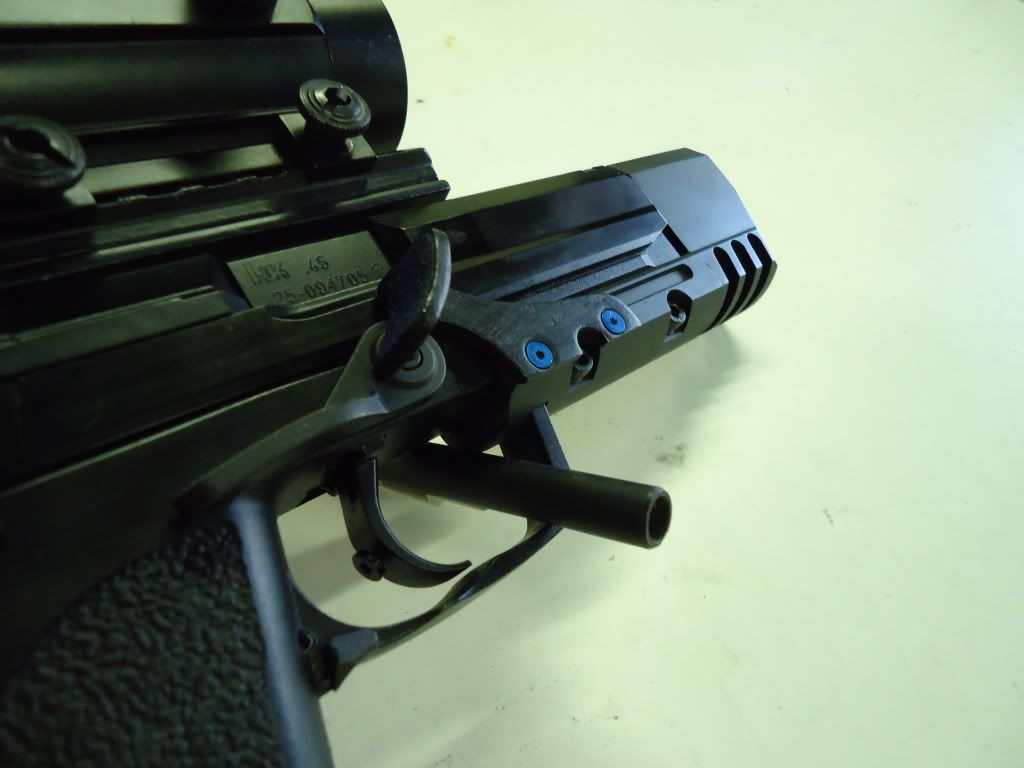 The front sight drove off with a punch like I expected, so it was easy to make a filler piece for the dovetail. No amount of hammer-time would budge the rear sight though, and I was concerned that I was going to damage the slide trying any further force. So I removed the sight leaf from the base and used it to mount the charging handle instead. It actually made making the handle itself much easier...
She seems like a good GBB so far, the quality is very decent right out of the box (other than a slide lock that failed very quickly, which I'm convinced was a casting defect. And it was taken care of ASAP by the warranty folks. Good customer service!!) No tracking down, purchasing, modifying, installing metal slides like with a TM or a WA. Shoots hard in stock form, for a lot less $$. And available in the USA, not having to come from Hong Kong or Japan. That's why I decided to try a KWA. I don't think it will be my last (I really want an FPG now, just for the "cool factor")