Let's get off topic of airsoft for a second.

Anybody here collect knives? It doesn't matter if it's a Benchmade, Spyderco, Emerson, SOG, Zero Tolerance, etc. etc.
Just show off your knife or knives collection.


I'll start off with mine.
Here I have my first true knife in to start my knife collecting. Its a Benchmade 580 Barrage with my name laser engraved to it.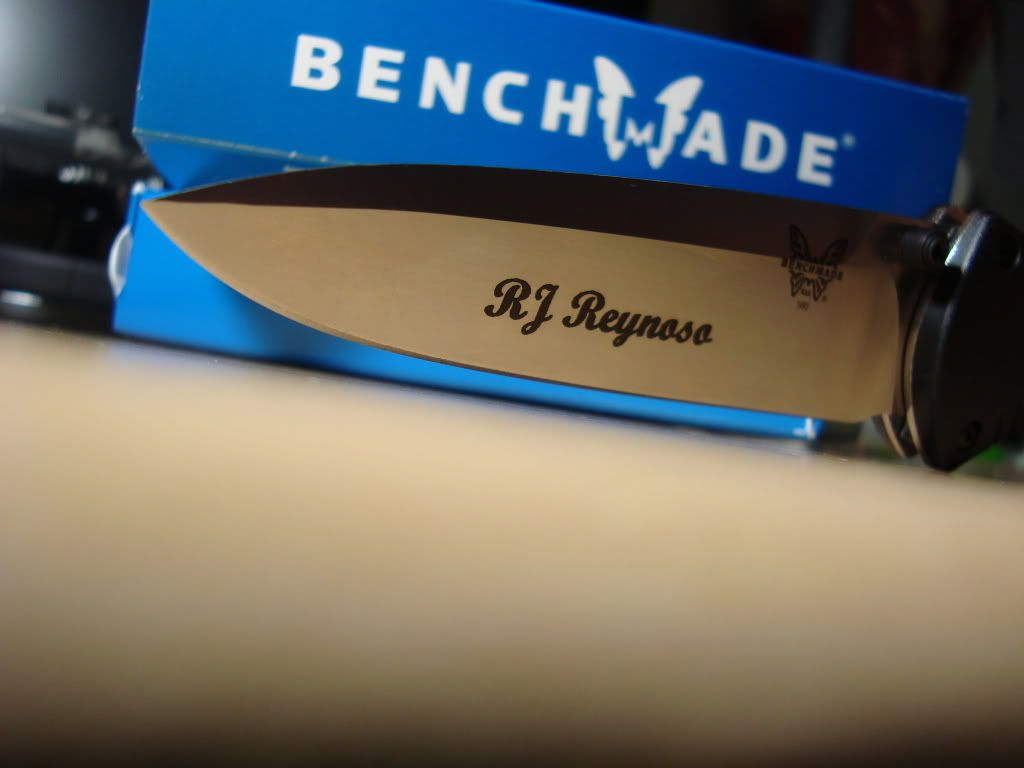 I love this knife, but now I have an urge to get a full size griptilian.