So in my KZ75... I noticed I am missing two parts. Their numbers in the manual are 89 and 90. They are the Guide rod alignment screw and nut. The parts are very small, and keep the recoil spring a bit more compressed than without them.
It's not affecting performance as far as I can see, but with the slide off the recoil spring is just a bit bit less compressed than it should be... which pushes it off to the side, almost colliding with the side of the slide.
Here are pictures to explain.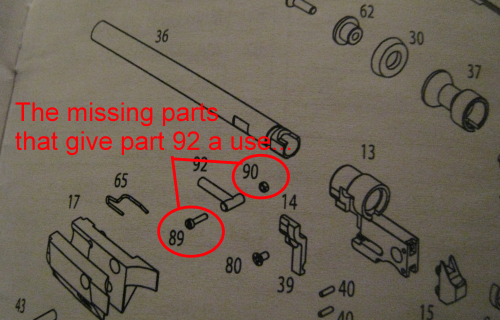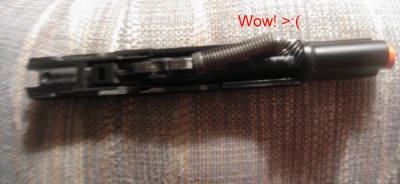 Yeah, so... how can I get these parts and fix this problem?
Thank you, I put a bit of work into this post to help you understand what's happening.