So today I'm happy as a clown finally able to use my LM4 after recently acquiring some magazines. My LM4 was working great all day till the last game and when I fire off the first round I hear this "Pffffffffffffffffffff" as if the magazine release valve is partially stuck open. I rack another BB in the camber at and nothing while the magazine is still making that sound. To stop the venting I had to remove the magazine. I tried a different magazine, racked it and fired off one round "Pfffffffffffffffff" again. Removed the magazine to stop the venting. Reinserted it, racked a round and again "Pffffffffff" So I removed the magazine and it pretty much ended my day at the field.
So I take my LM4 home and I opened her up. This is what I find.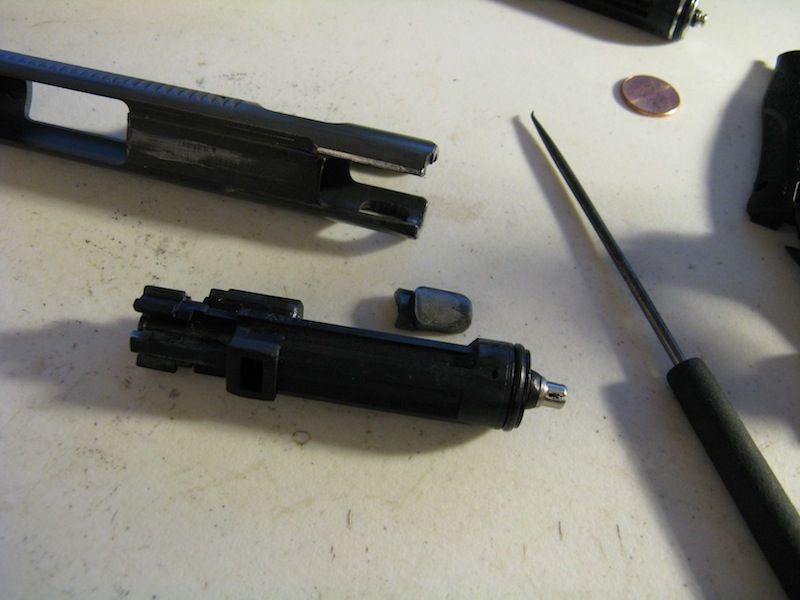 I thought "That doesn't look right!"
Definitely doesn't look right!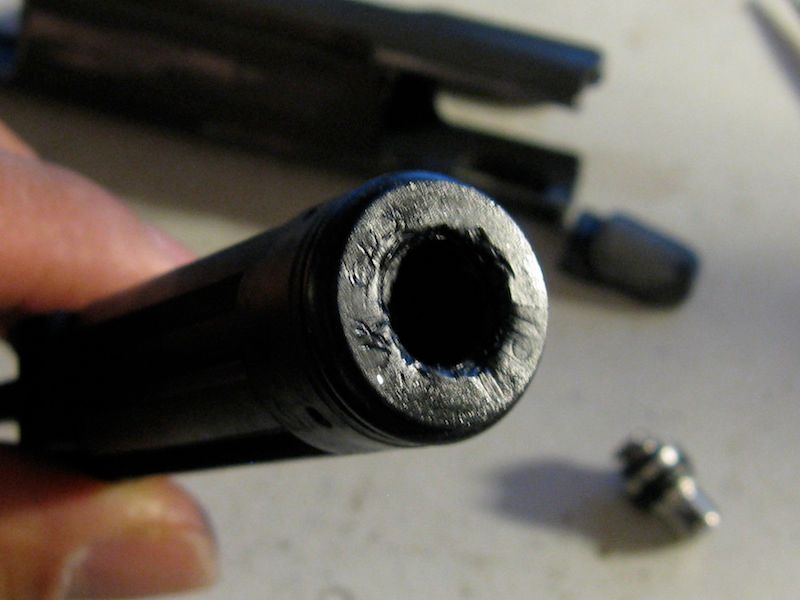 I had to use pliers to get that piece off, it was wedged pretty good in there.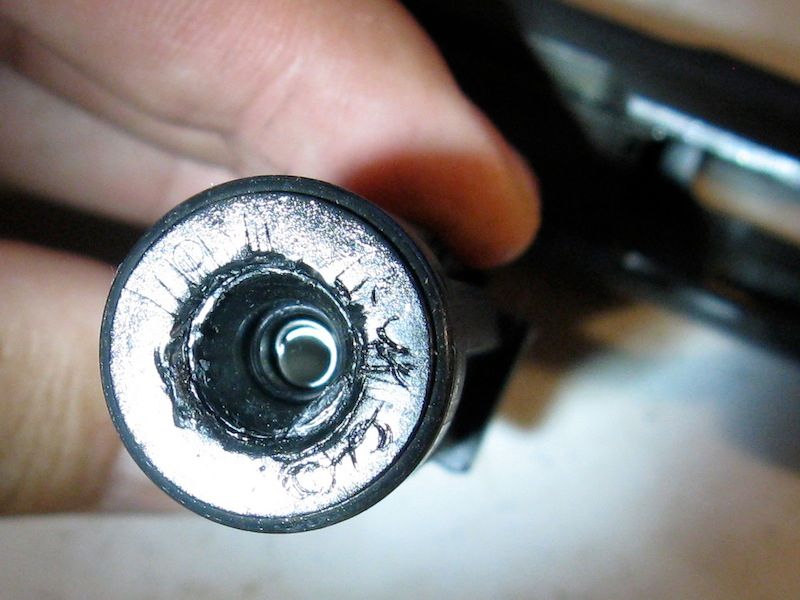 The Jet Nozzle Spring was clean cut off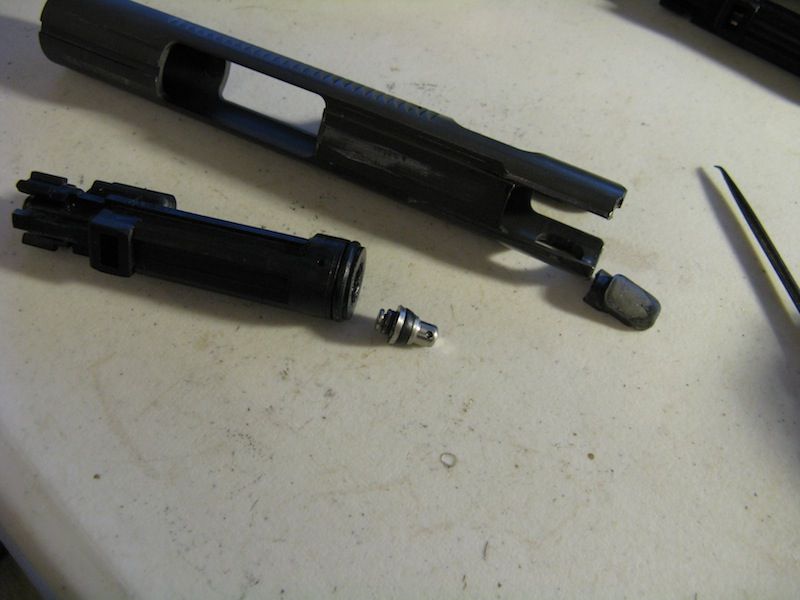 Now maybe this contributed to this problem, but I was using an o-ring to secure the Bolt Base Plug to the Bolt Carrier. Maybe it's time I get a new E-Clip.
How the Bolt Base plug (Part 37) Ended up reversed, and how the Bolt Base (Part 60) Ended up being mangled up like that I'll never know ha ha ha!
Edited by yellowthunder, 16 September 2013 - 12:14 AM.