So yeah, after 6 months from losing my ONLY MKII M1911 mag and another 2-3 months waiting for it to arrive, it is here! I was without one for about 5-6 months, and found mags at WGC Shop which I never knew, so it was a blind decision actually. Decided to buy one, people here told me that it was going to take forever to arrive, but actually it took them 3-4 weeks to send it to US. It took more time mainly because the guy that sends me the stuff from the U.S to Chile was having vacations (yeah I know...it sucked) so I had to wait almost 2 months to finally have it here. It arrived last weekend but I wasn't at home so my local transport system was gently enough to take care of it at no extra charge until I had the time to go for it...and here it is: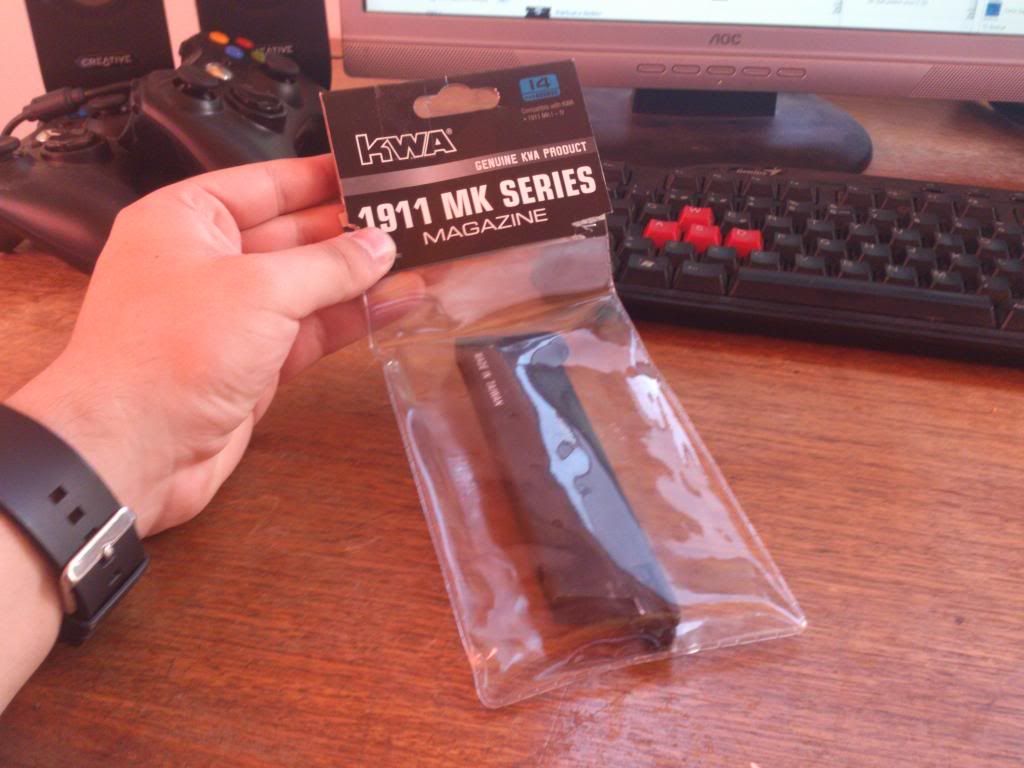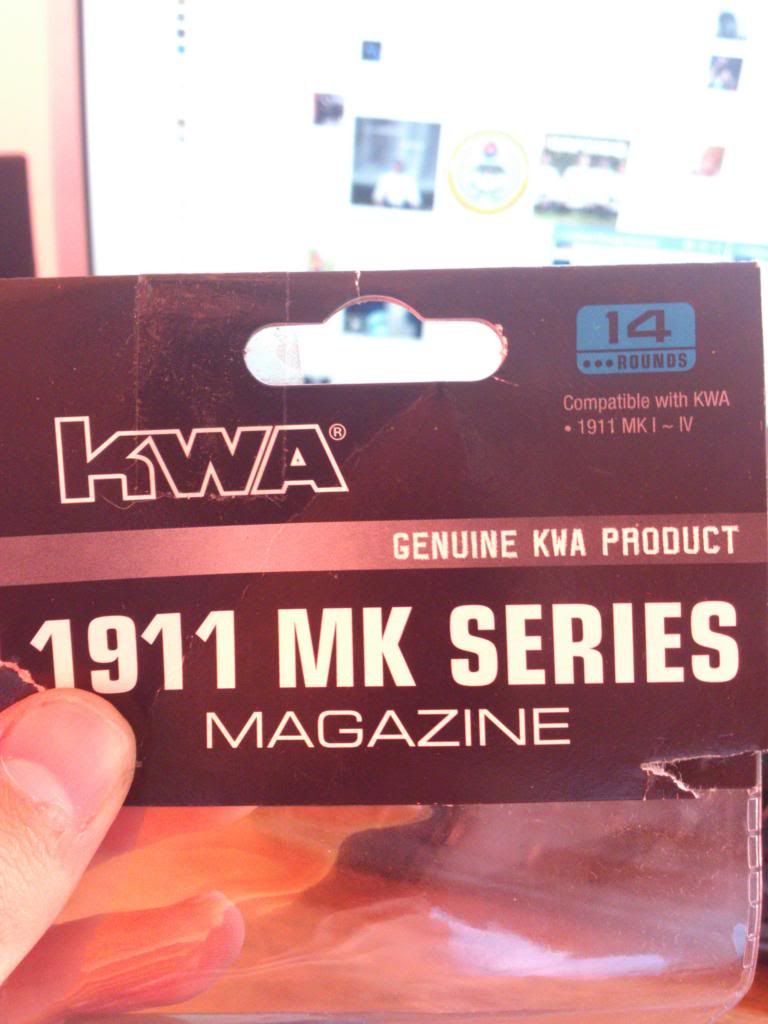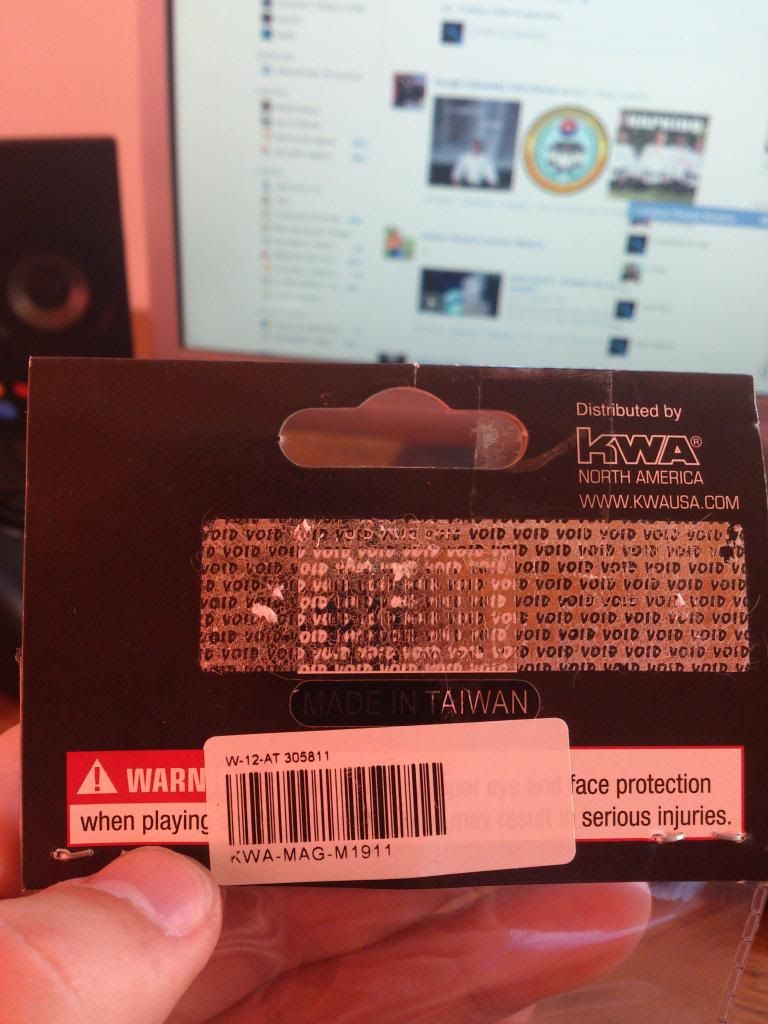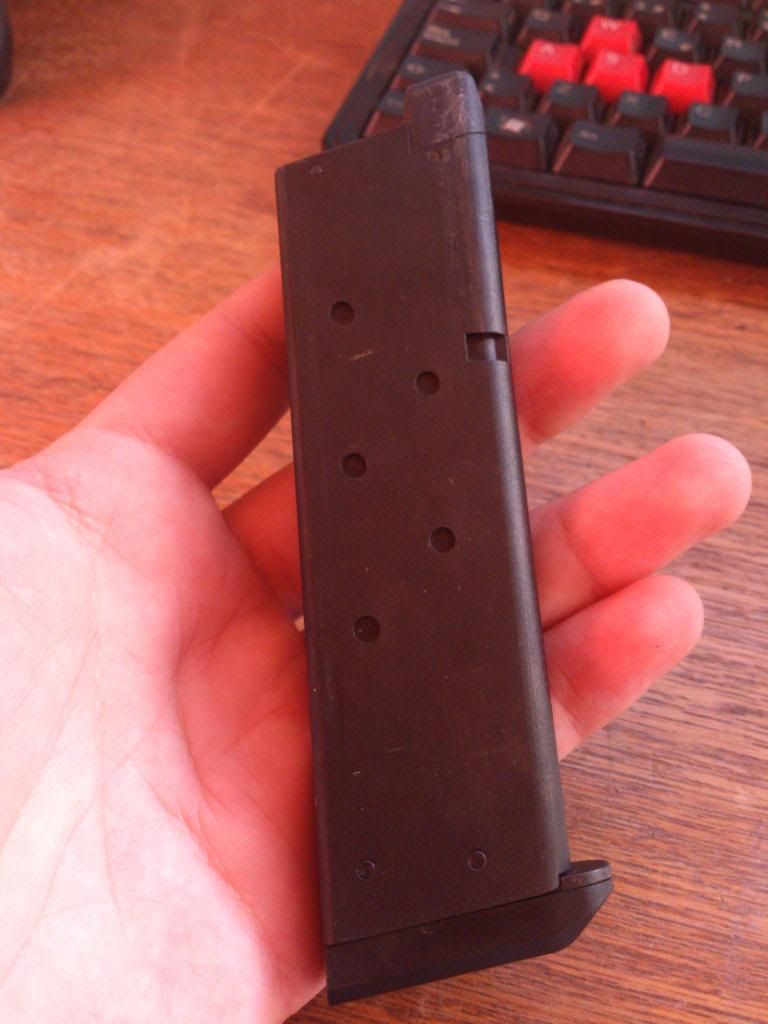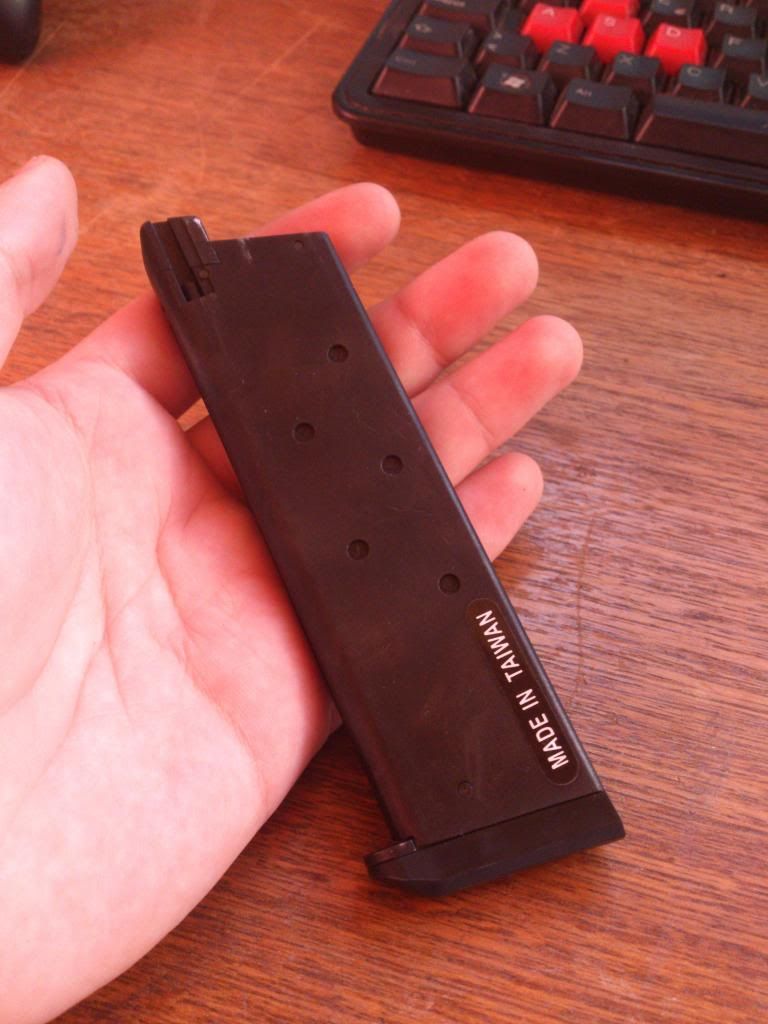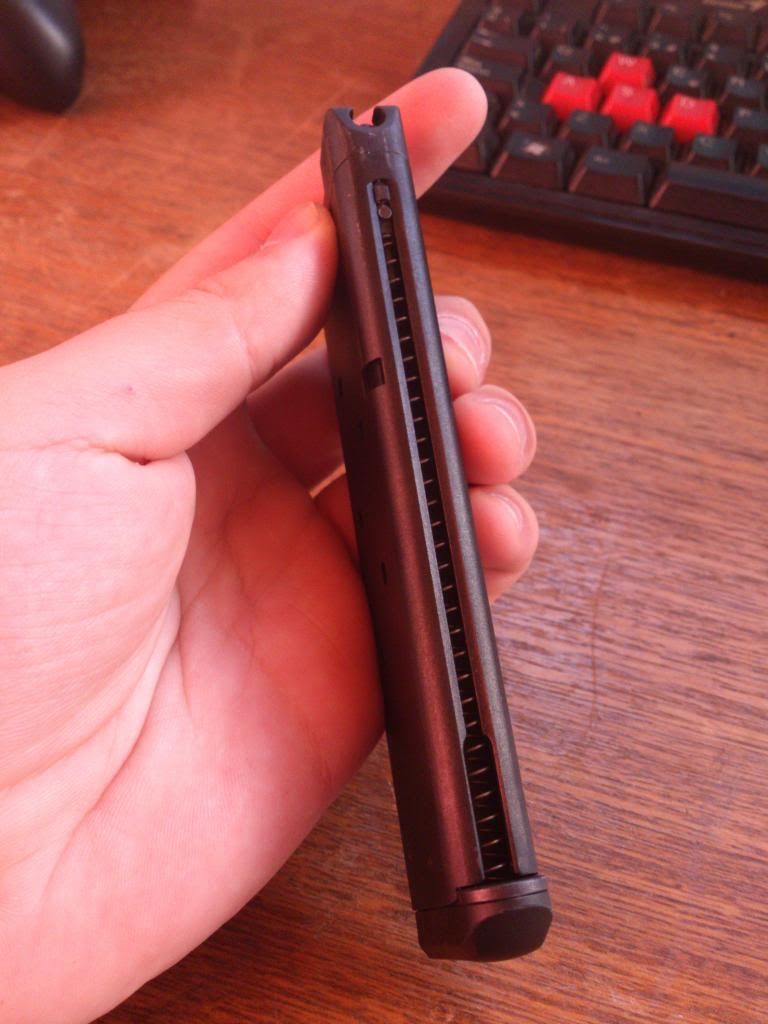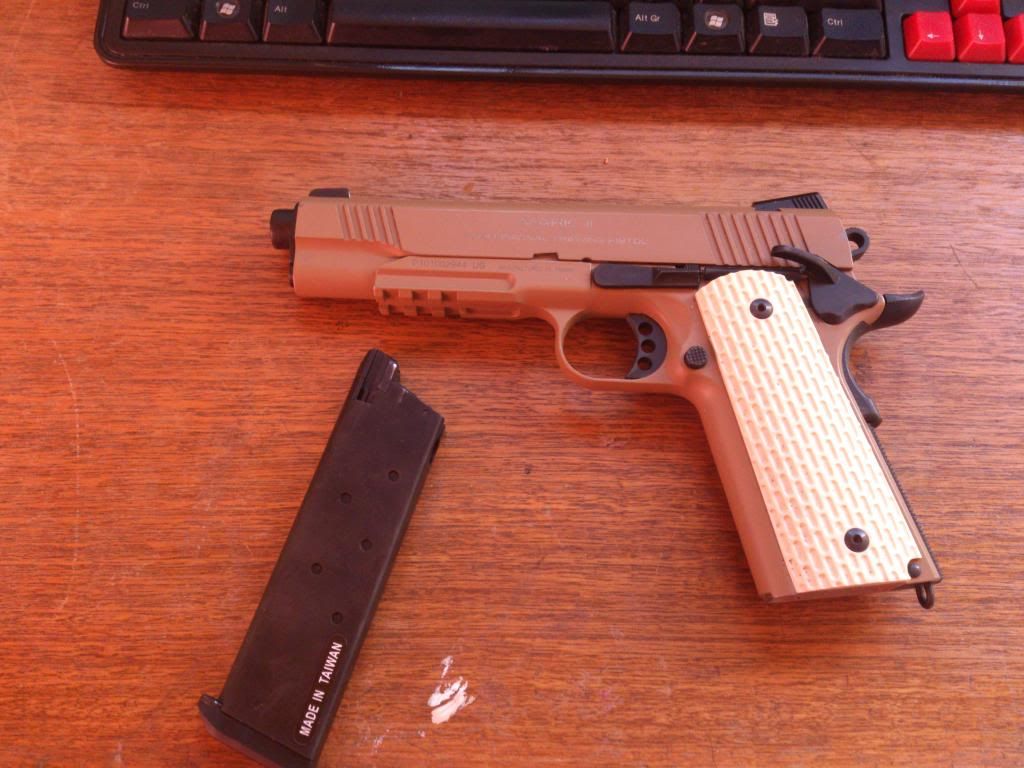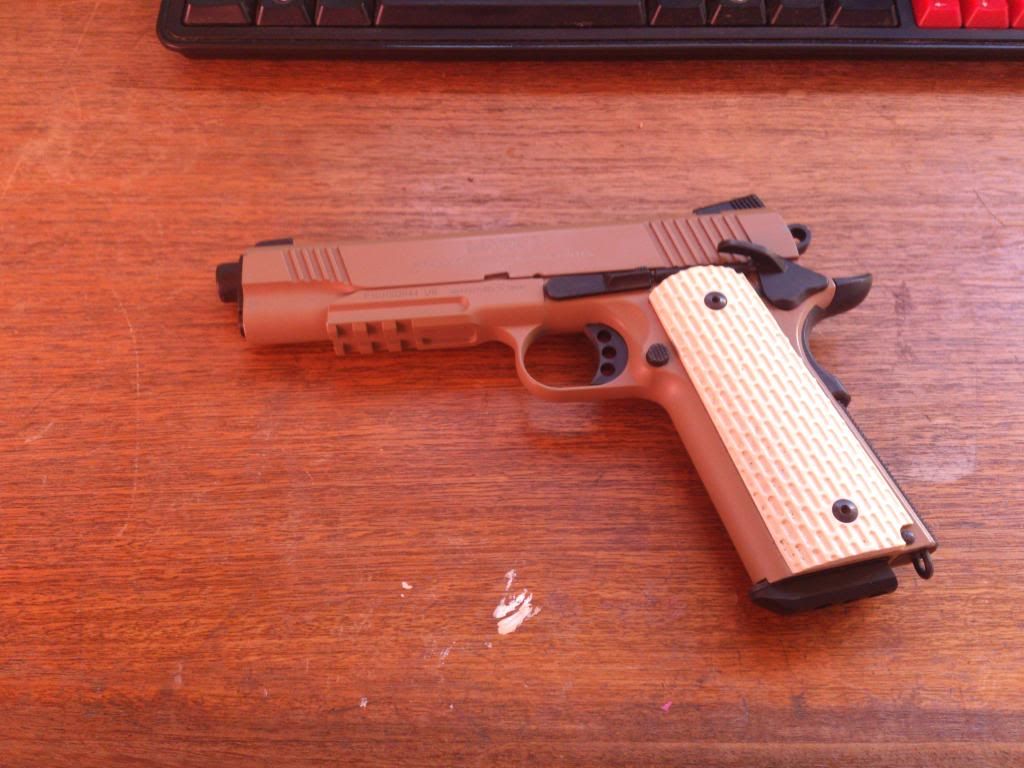 HOWEVER
! Reading now some threads arounds, KWA has decided to stop the production of the old mag, instead, they're making double stacked variants with some updated parts! LOL. It was like a huge "DOH!!!" but still, I have pre-ordered 3 of them from Airsoft GI:
http://www.airsoftgi...oducts_id=13205
If you are interested in the old mags, WGC Shop still has in stock, but they eventually run out and will be marked as "discontinued", so grab a couple if you're not interested in the double stack ones (I am so as I told you, preoredered 3 already lol)
Here's the link for the old mags still available:
http://www.wgcshop.c...911&catid=&cat=
Edited by sir panchopex, 04 April 2013 - 12:57 PM.