Hey guys! Just got these in today via USPS from eBay. I paid almost $300 for these. I'm sure they are real KWA M18c's. They both fire great and have little wear.
They came with:
Serpa Level 3 Blackhawk holsters (left and right holster plus belt mounts, etc)
Threaded and original barrels
Flash hiders
They have the hole for filling gas in the magazine plate too. They also have no trigger saftey or trades anywhere besides the serial numbers "CQB911US"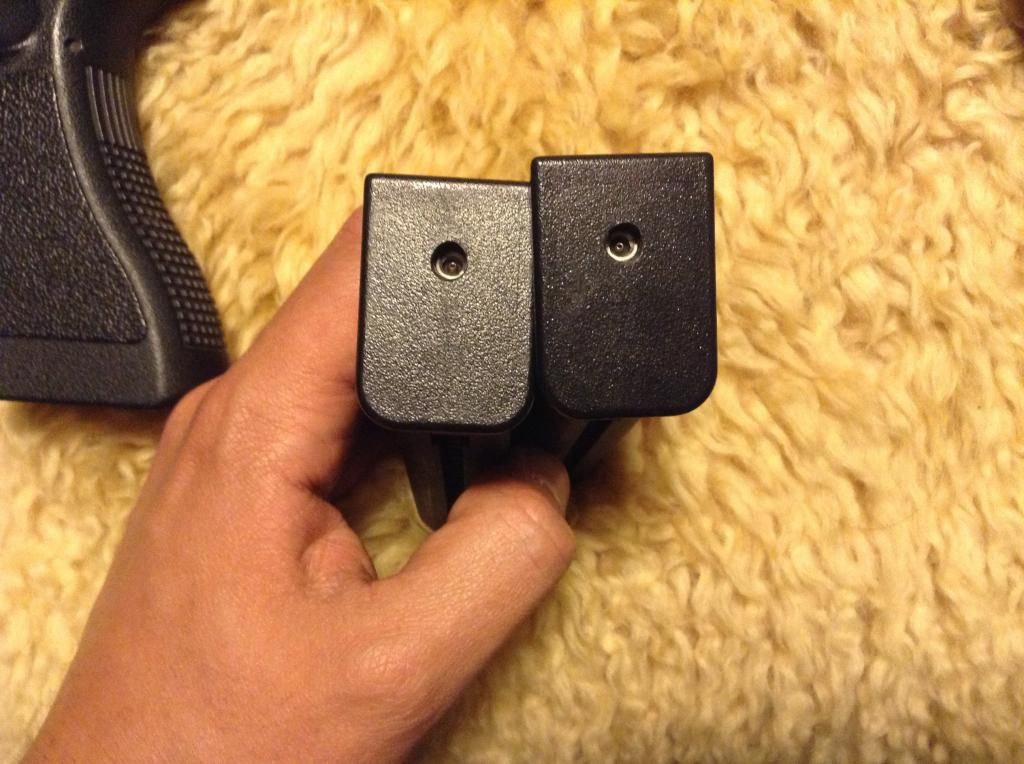 1st M18c: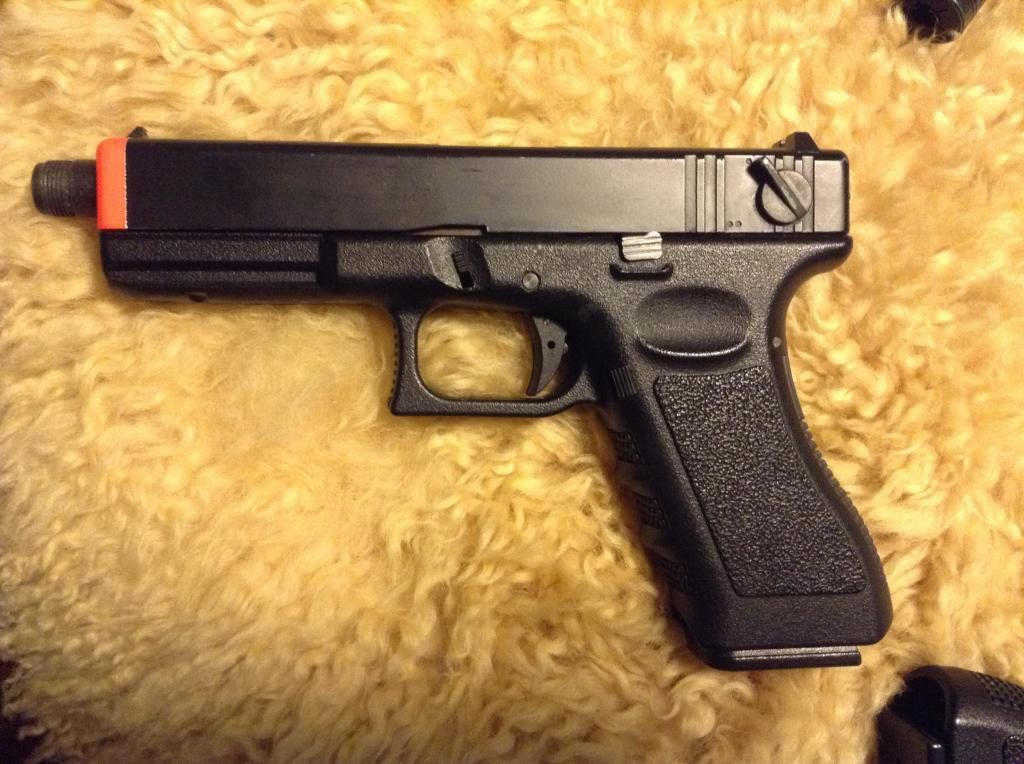 2nd M18c: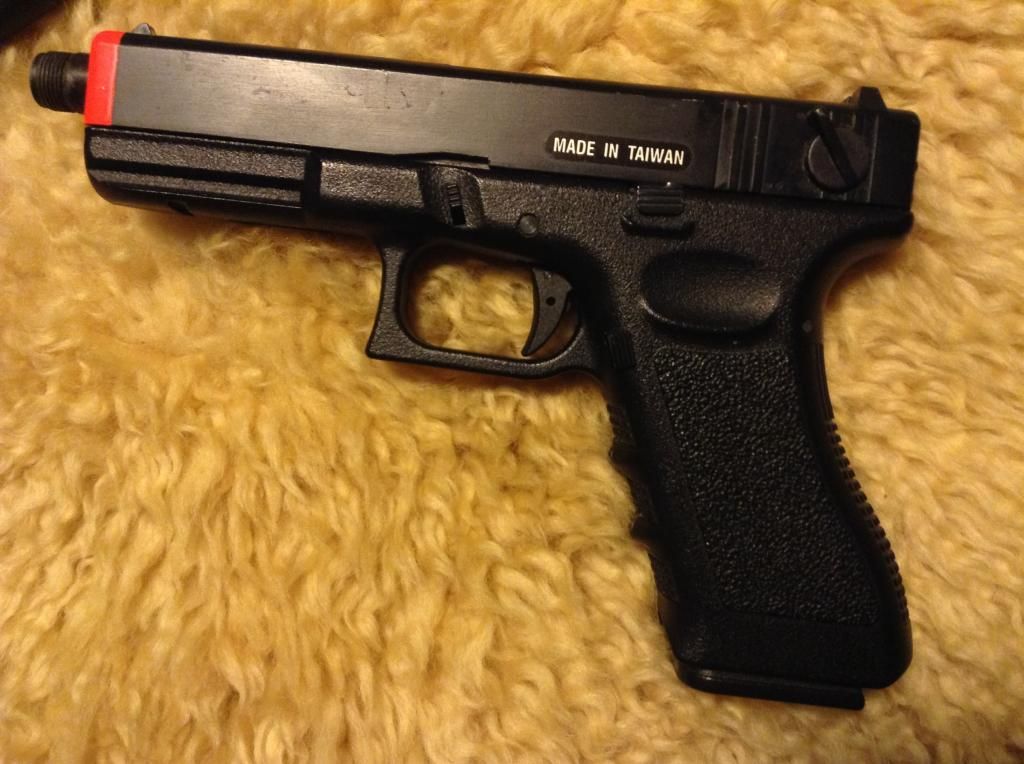 As you can see they both don't have trades (this one even has the "Made In Taiwan" sticker!)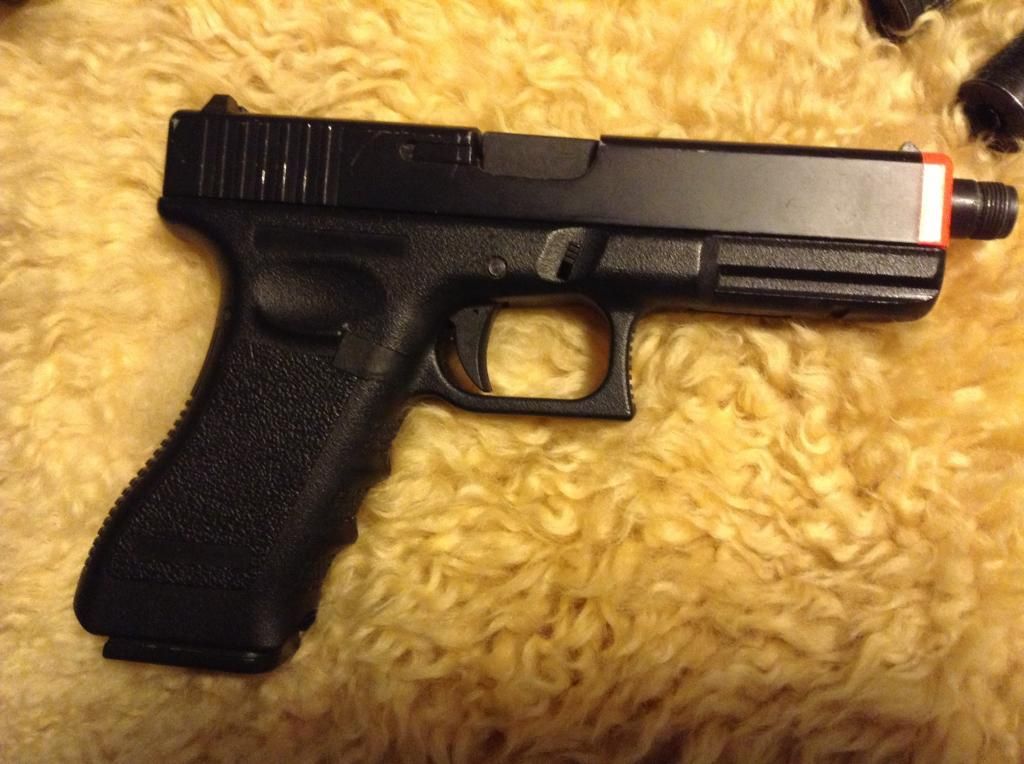 The magazines are pretty new I'm curious if these were the original magazines
The only trades or markings are on the threaded outer barrels "IS 2004 *G-Lock" and the serial numbers on the rails "CQB911US"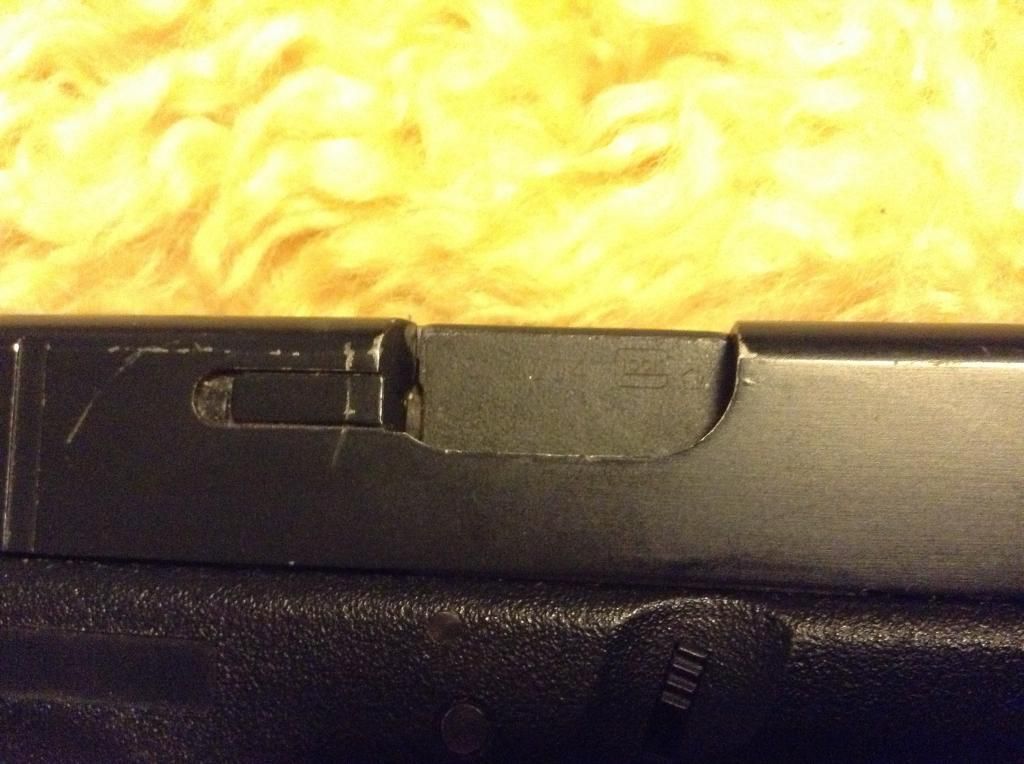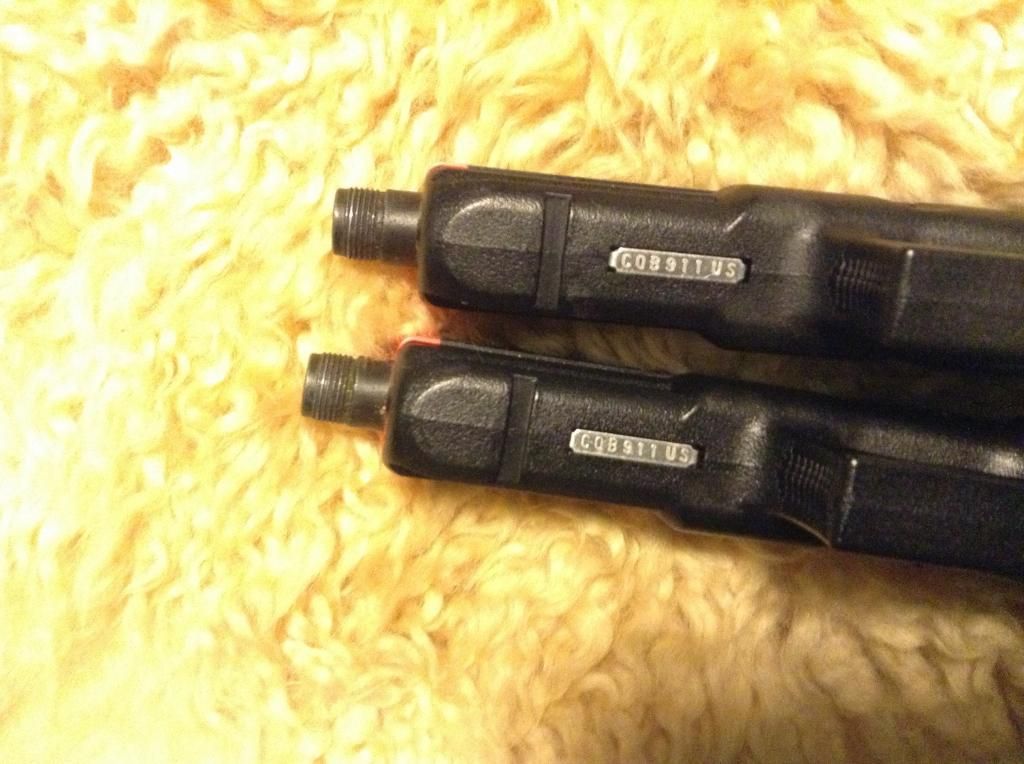 Let me know what you guys think! Thanks!
!!!UPDATE!!!
Just field stripped it and all I can say is wow!
The internals look brand new! Either they were replaced or the previous owner just had them stored in his closet for years.
From this picture you can probably still see the adhesive or thread lock that was used on the Philips screw that holds the blowback unit to the slide (the glue kind of smears to the right of the Philips). This is present on both slides. Which tells me that they are the original blowback units because the philips screws have no sign of stripping or being fiddled with. Either this is too good to be true or the previous owner just locked them away for a long time.
You can also see here that the hammer assembly has very little wear and the overall lower frame looks brand spankin' new.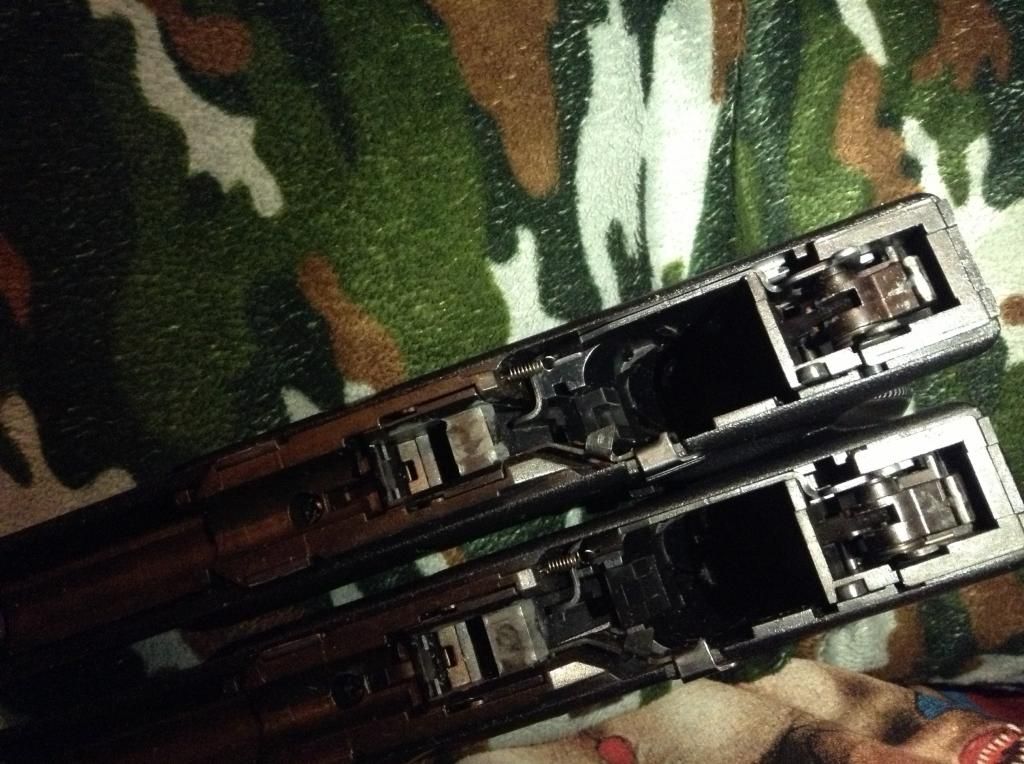 I don't know lol seems like a one in a million to me finding not one but two! KWA M18c's in this condition. Or would it be considered a 2 in a million? Lol
Edited by Airsoftguy, 06 March 2013 - 09:06 PM.