Here's some updated photos, almost entirely done. The ACM anti-rotational pins went in perfectly with no modifcation, the WA selector will not go in without heavy, and I mean heavy modification. Knock off Aimpoint T1 works great for $50. Got the LED Lenser P5R from the parents as a birthday gift. 200 lumens with strobe mode. All that's left to do is get a Thorntail offset, a proper mount and a remote switch, all for the light, and find an MoE K that's instock somewhere.
Let me know what you guys think.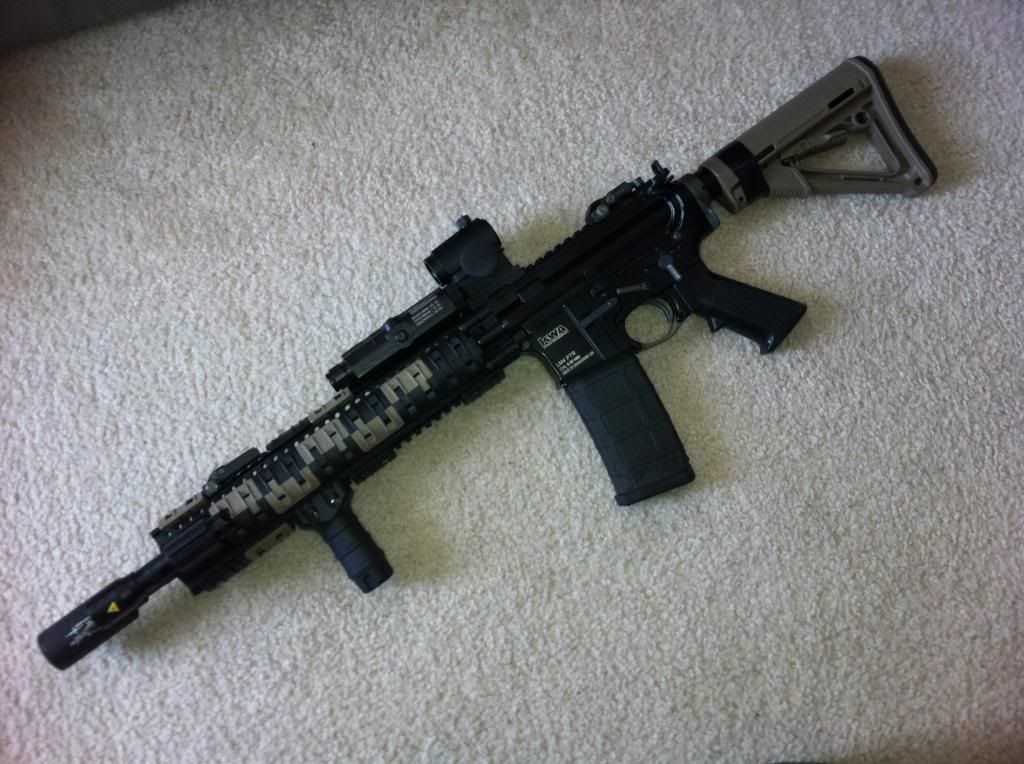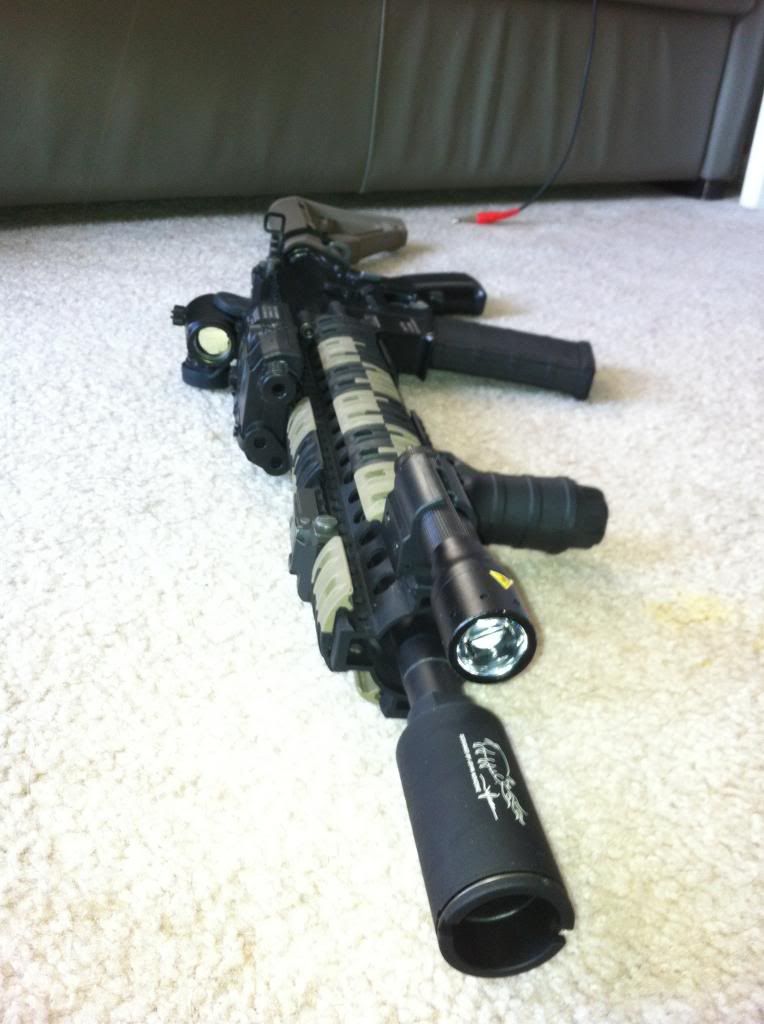 Edited by Highzeus, 04 January 2013 - 11:44 AM.