Well, I promised I would post this when I got my falcon hop-up bucking. This is the ONLY hop up disassembly guide on the internet for the m9 ptp!
Tools you will need:
1/16" pin punch
3/32" pin punch
small phillips head screwdriver
First field strip the gun like you normally would for maintenance.
Take the outer barrel assembly and put the other parts aside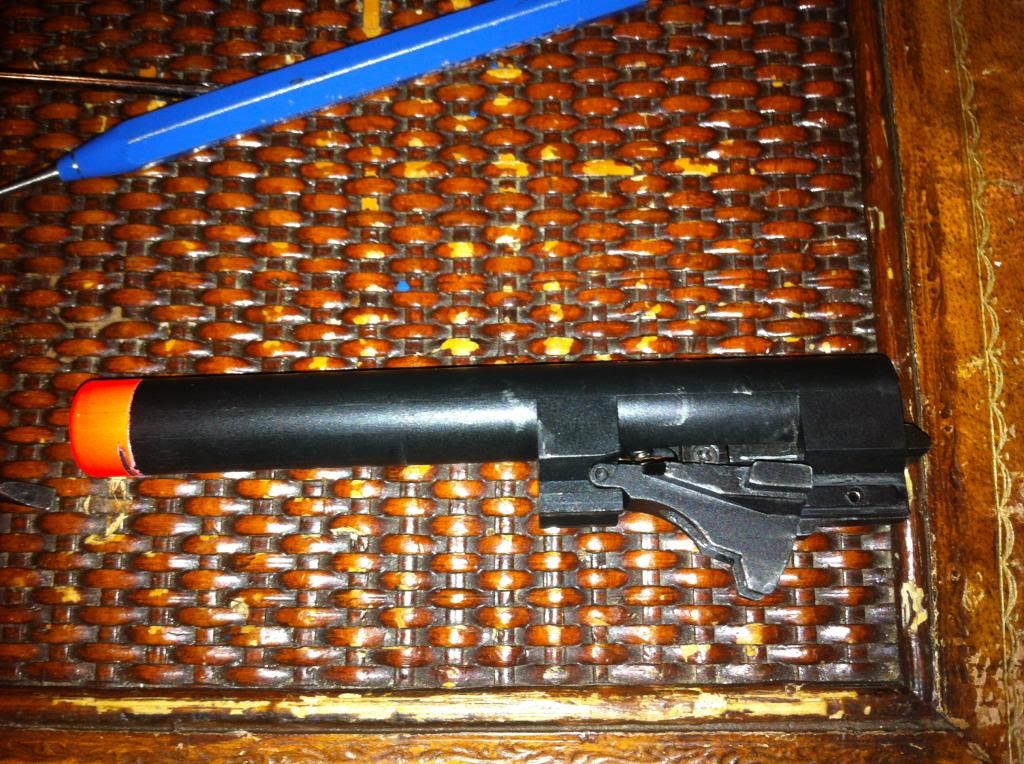 To remove the inner barrel assembly take the 3/32" pin punch and knock out the pin I am pointing to. Be sure to support the plastic outer barrel so you don't break it.
Once the pin is out, carefully take out the inner barrel. There will be a little cylinder shaped piece with a hole in the middle that comes out with it.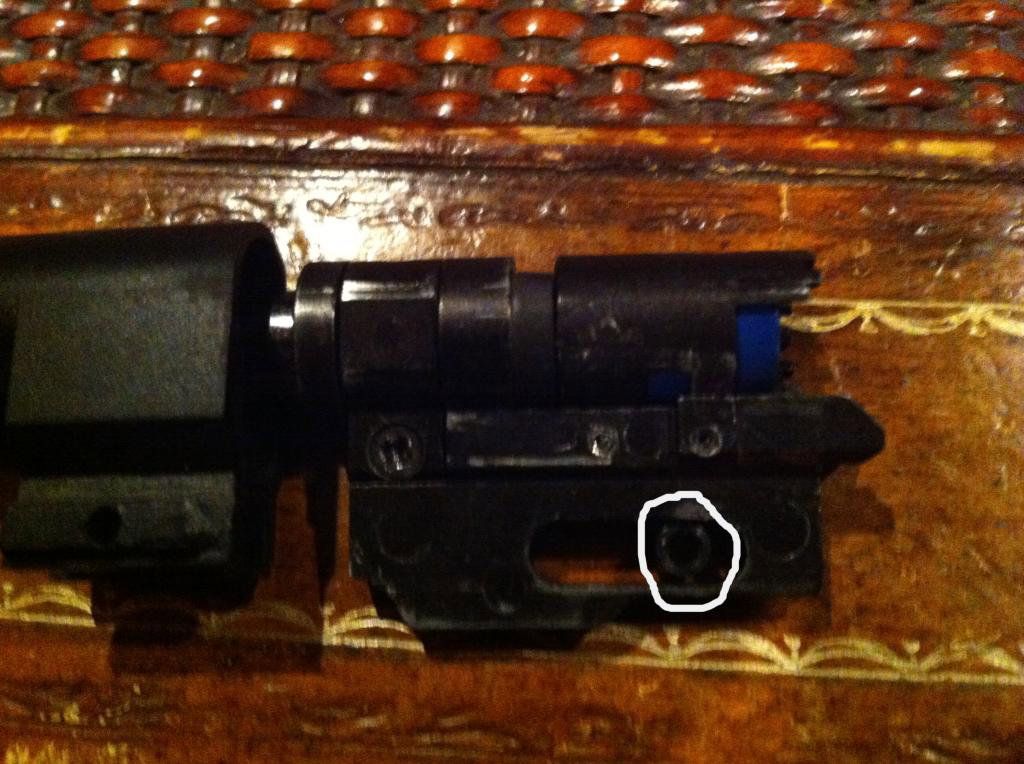 Be sure not to lose it or the pin. Now take the inner barrel assembly and grab a 1/16" pin punch
and knock out both of these pins
Now that those two pins are removed, this piece can be taken out:
Now take the small phillips head screwdriver and take this screw out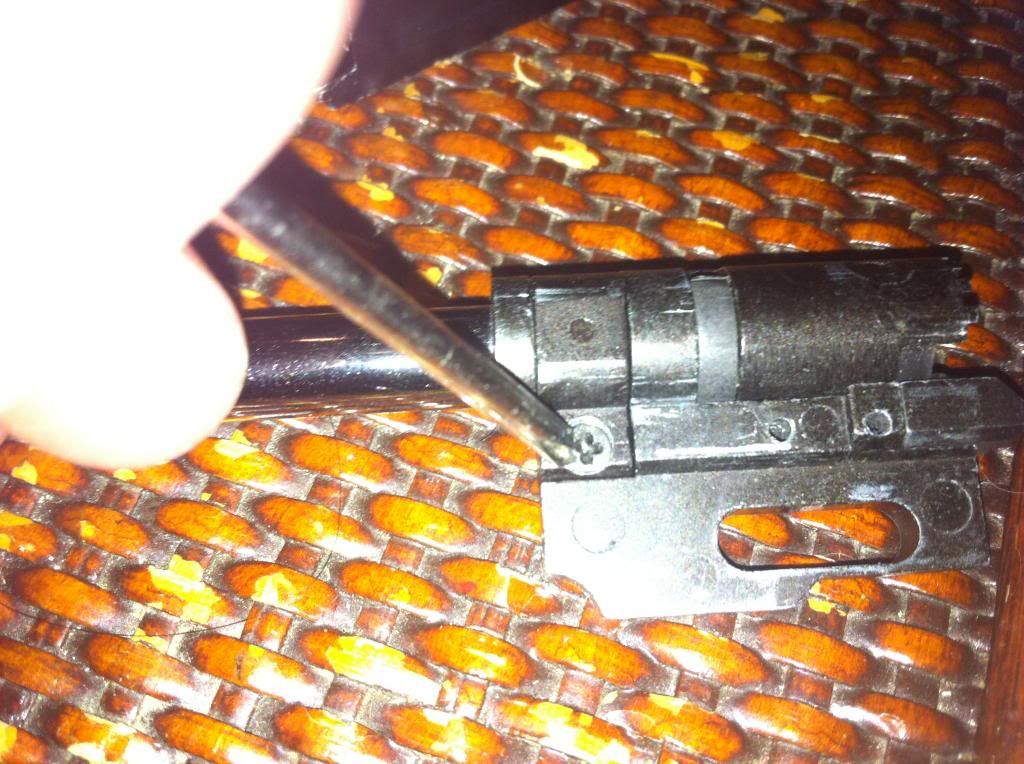 Take off the piece the screw is holding in along with the screw itself. Now carefully twist the hop up hood (the part that the hop up tool twists) Be VERY careful when doing so, this is how you get the ball bearing out. Your bucking will not be blue. I don't know what happened to the picture I originally took to show this because it's not showing up on my uploaded pictures. I have this picture instead which is the same exact thing but with my blue falcon bucking that I took when assembling the hop up.
Take out the ball bearing and put it in a very safe place. Now that it's out you can safely slide the barrel like so:
Keep in mind the way the barrel is designed you can't slide it out of the chamber in that direction.
Now slide the hop up hood back:
Once the hood is back you can take off the bucking which I already did for the picture.
Then you can also take the hood off by sliding it in the same direction you slid the bucking off.
To remove the barrel, slide it so the side that is cut for a bucking is the last to leave the hop up chamber. Now everything is disassembled!
Edited by Acelafan123, 06 January 2013 - 06:58 AM.