I got my KWA KRISS SMG earlier this month.
When I compared it to my Real Steel, I noticed the plastic housings were different.
When I modified my KWA Vector I cracked the upper housing. The plastic is a brittle ABS like plastic. I called KRISS USA and ordered a replacement upper polymer housing. At first it seemed like a straight forward swap. Far from it. Some of the holes do not line up. So I had to modify the real KRISS polymer housing to get it to fit the KWA Vector components. Next I will swap the lower with a spare lower I have for my real KRISS. Oh and I swapped the real steel stock on too.
Here is a picture of the two upper housings. The top is the KWA and bottom is KRISS USA. (I wish I could have gotten the real SMG upper).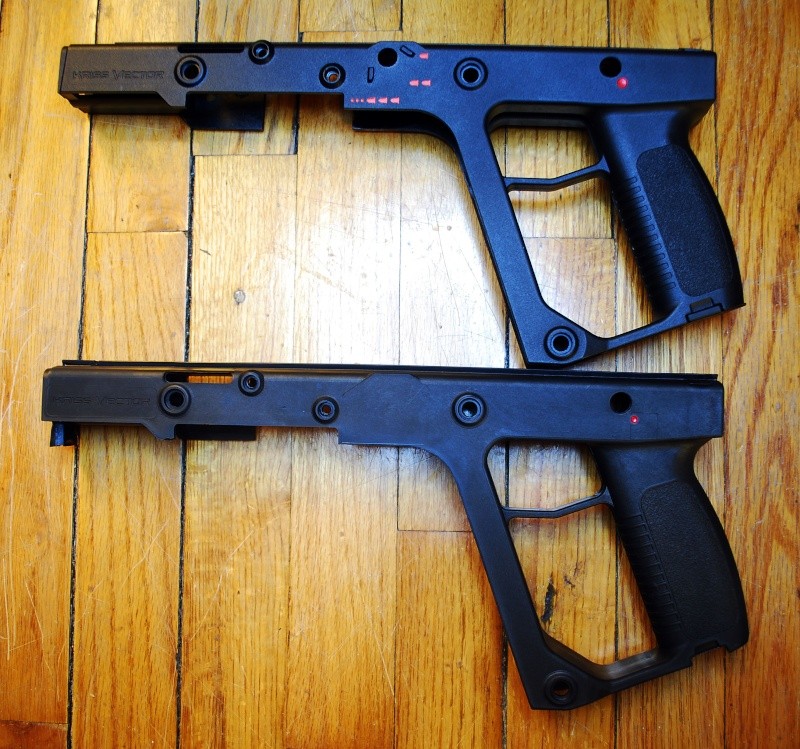 You can see how the plastic of the KWA has a texture to it and the real KRISS doesnt.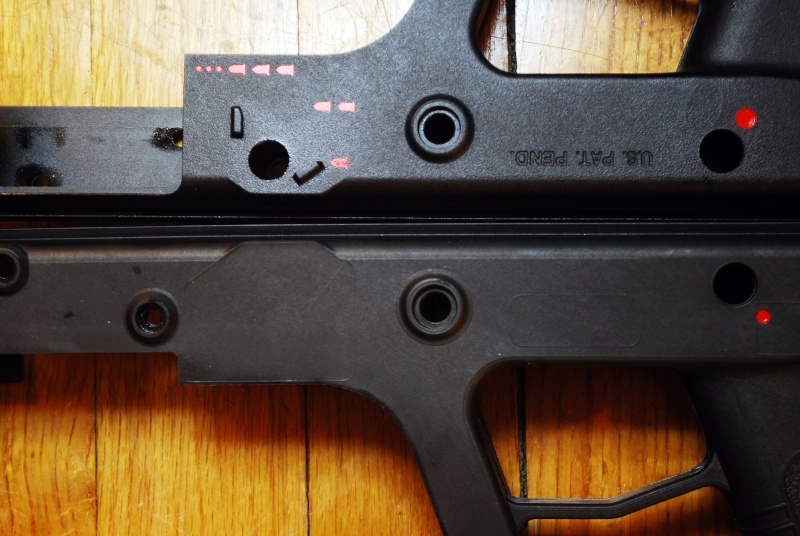 You can sort of see how the top three holes dont match between housings.
Taking the fire control group was rather easy. Here is a side by side comparison with my out of spec KRISS SMG FCG housing and the KWA SMG FCG. They are very similar.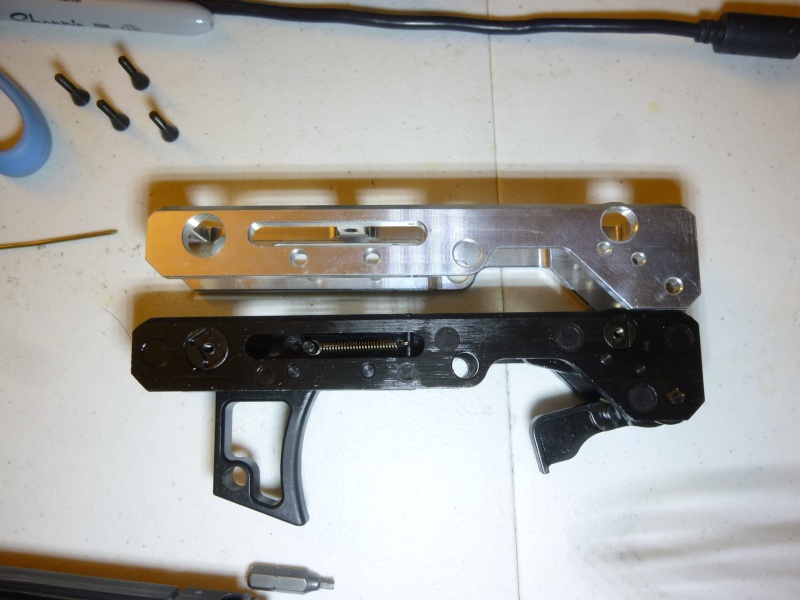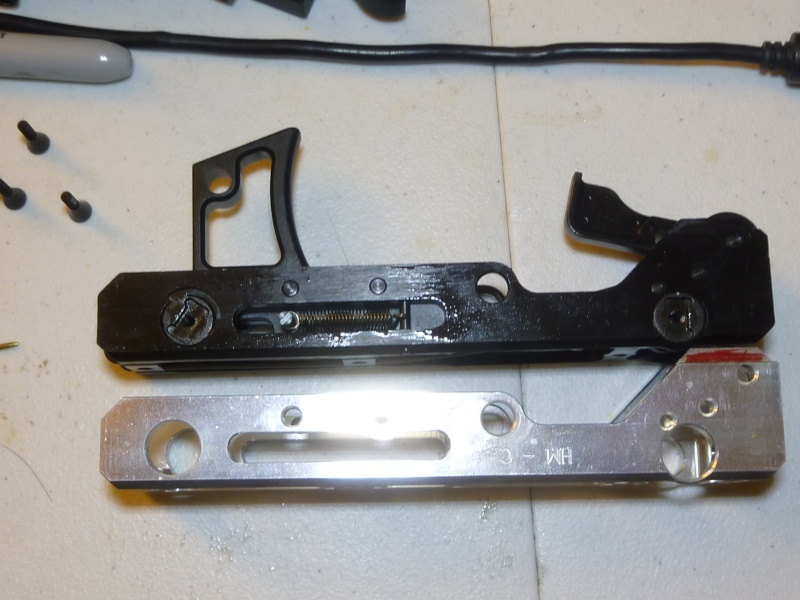 Assembly complete.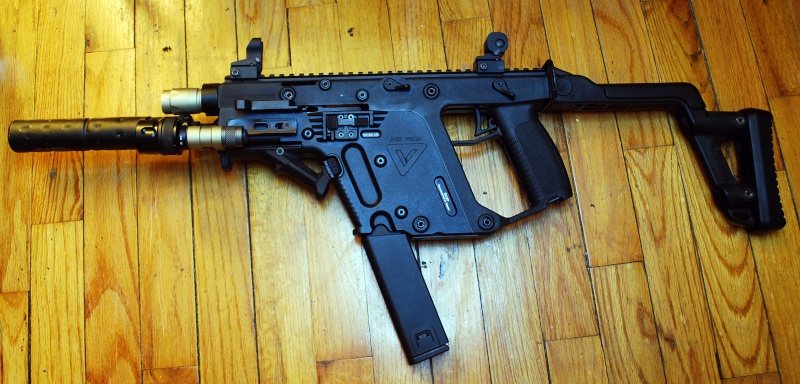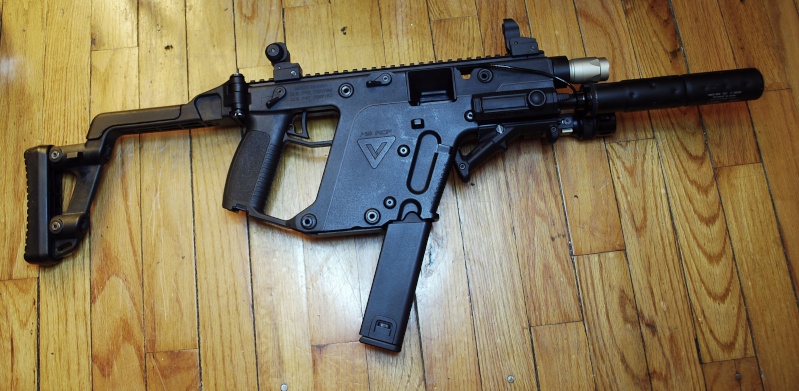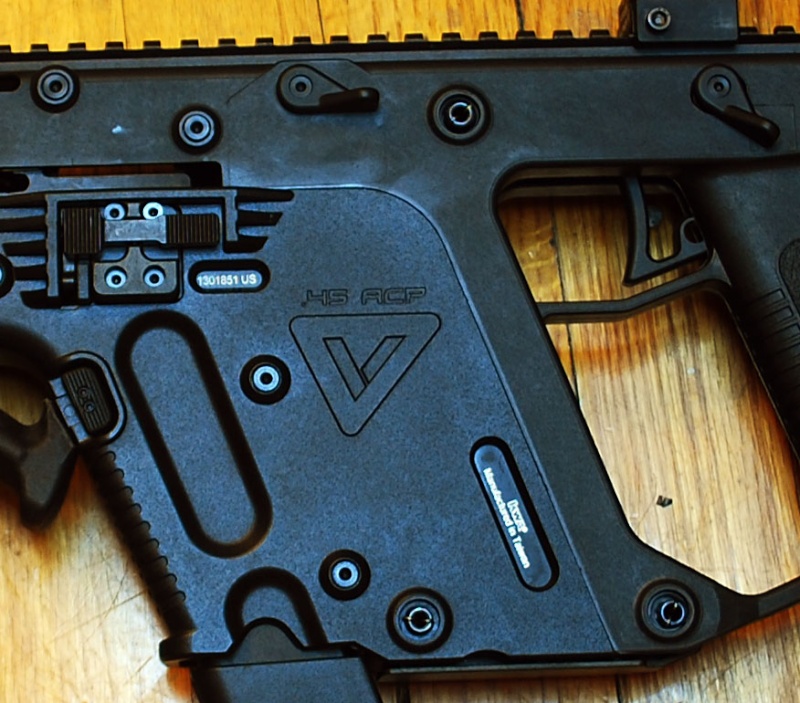 Edited by Solscud007, 27 March 2013 - 07:42 PM.