I was in the process of replacing my Danco o-ring with the Harbor Freight one due to the Danco not sustaining automatic fire. In doing this, I also cleaned some things. I ended up pulling the bolt back with the buffer and spring not in place (forgot to put them back in - I know...). This caused it to get jammed pretty bad. I tried pulling and beating the bolt out, but the trigger wasn't going to let it happen. I got it out by taking the buffer tube off, but even that was a challenge. Part 89 (rail retaining clip) was jammed up in the charging handle.
I finally got everything back as it should be, but now I'm left with part 89 out of place (pictured in my fingers) and a problematic rail: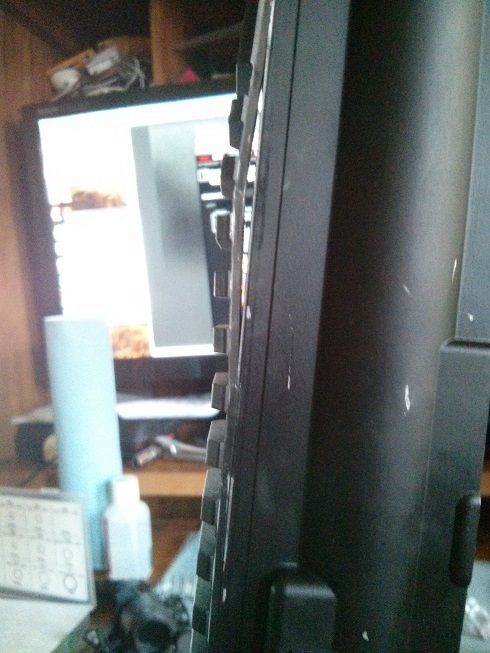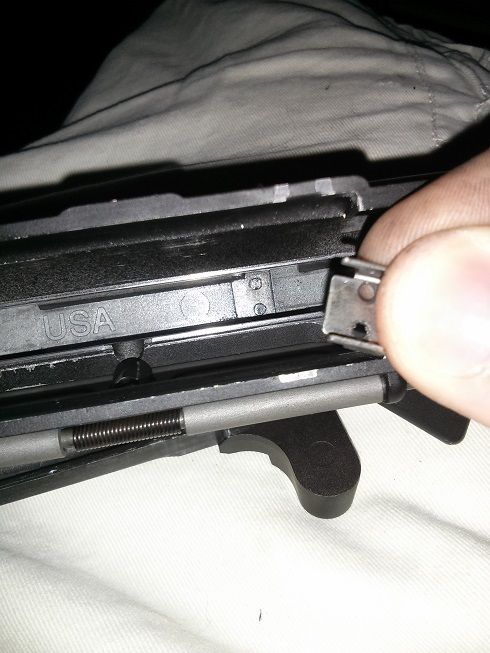 Does anyone know how to go about a rail replacement? It looked like it was held in by a simple roll pin without part 89 in place. If I buy a new rail, will the retaining clip slide right back into place? I tried putting it there again, but it wasn't very secure.
Also, the A008 o-ring in the HF pack fits on the back of the piston spring where the c-clip usually is. Makes it very easy to put on/take off. I thought I saw this posted here once but I just wanted to be sure people knew because I couldn't find it again, or which o-ring they specifically used. It will come off if the piston spring is pulled too much (prevents damage to the spring in my opinion), but works fine with normal operation.
Edit: The rail comes with the clip attached. Need a new one to get it back in place apparently. Parts are $20 from KWA and is attached via roll pin and metal clip at the rear.
Edited by Nitemare, 12 August 2013 - 01:54 PM.