If you are unsure of your mechanical skill level please don't attempt this yourself. If your gun is under warranty I strongly suggest you contact KWA instead of trying to work on it yourself, the following procedures will void your warranty!
note: When using a punch to remove pins use the smallest hammer you have, and always punch the pin out so the knurled side is visible as you are pushing the pin out. It is a bit larger than the rest of the pin to help secure it in place, but once it is free the pin should move much easier.
Start by removing the screw in the front of the gun above the barrel, black arrow is pointing to it in the following picture:
Next lift off the upper dust cover by pushing in the spring guide at the back of the dust cover and lift from the front:
Remove the bolt as per the instructions in your owners manual: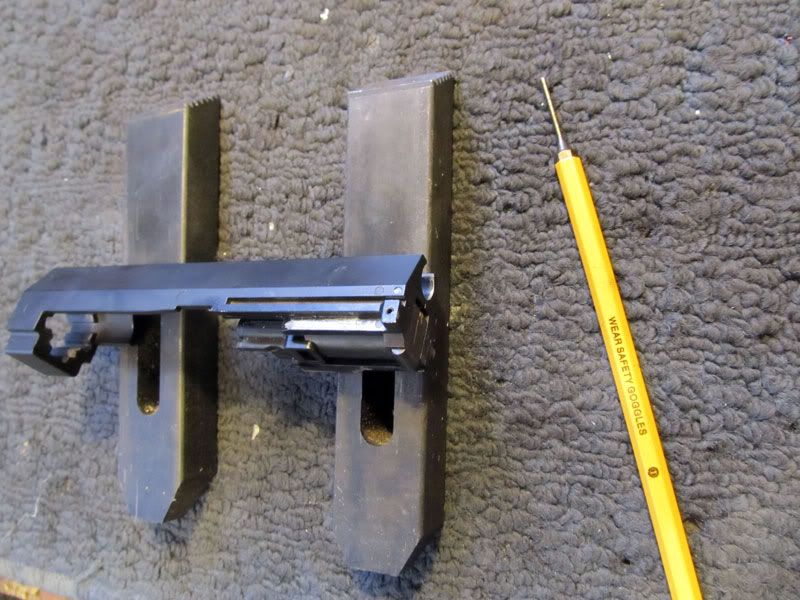 Using a 1.5mm punch and having the bolt supported so the pin has someplace to go gently tap out the pin that striker plate is pivoting on (note the black arrow indicating the knurled part of the pin):
Now gently tap out the two smaller pins: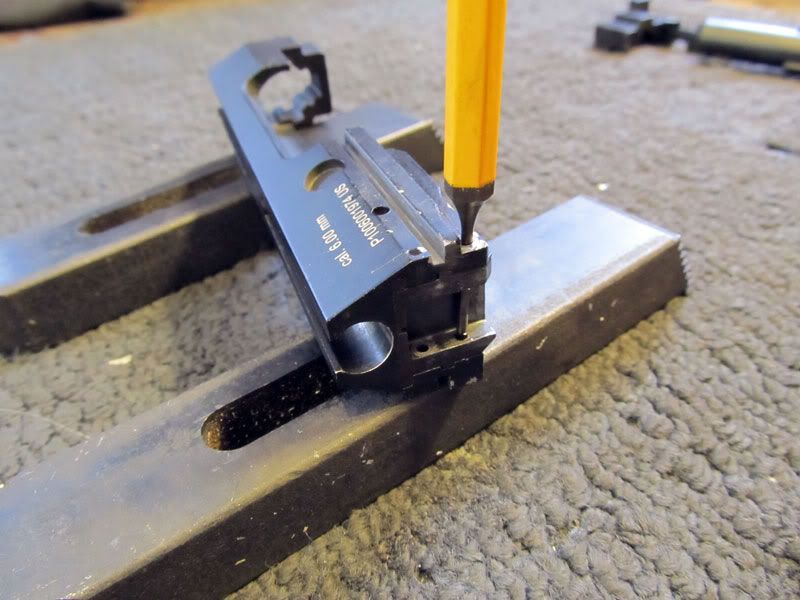 Now the cylinder assembly should easily slide out the back, be careful of the two springs on the top of the cylinder:
Pop the springs off and the cylinder will slide free: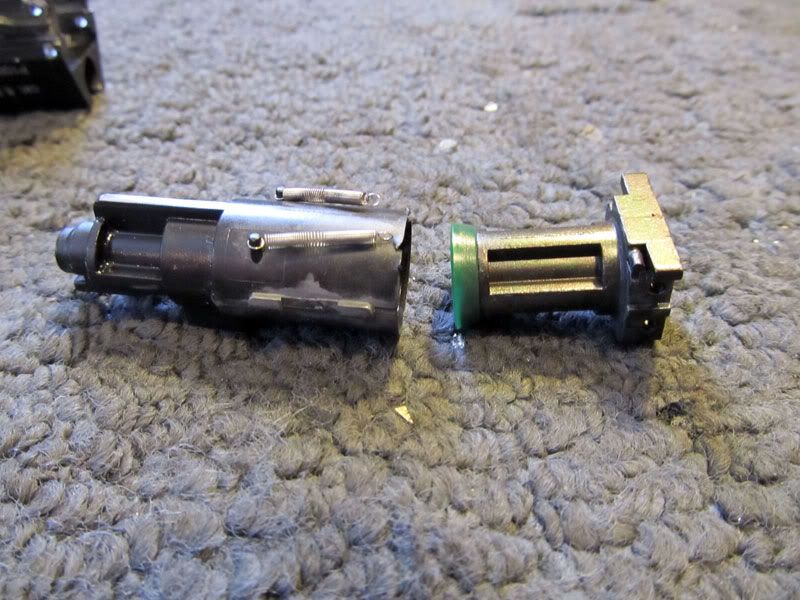 Now we can remove the valve, yours will look different than mine, I have a KWA MP7 valve in mine to reduce fps by about 30: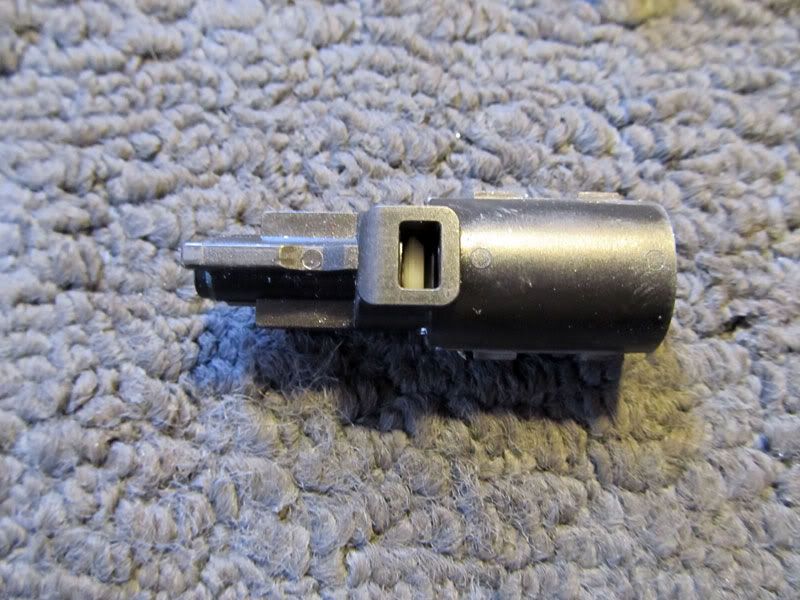 Push the pin out being sure to push the side out that is knurled, this part is plastic so use very little tapping force here, I could push mine out with just my hand and the punch, no hammer needed: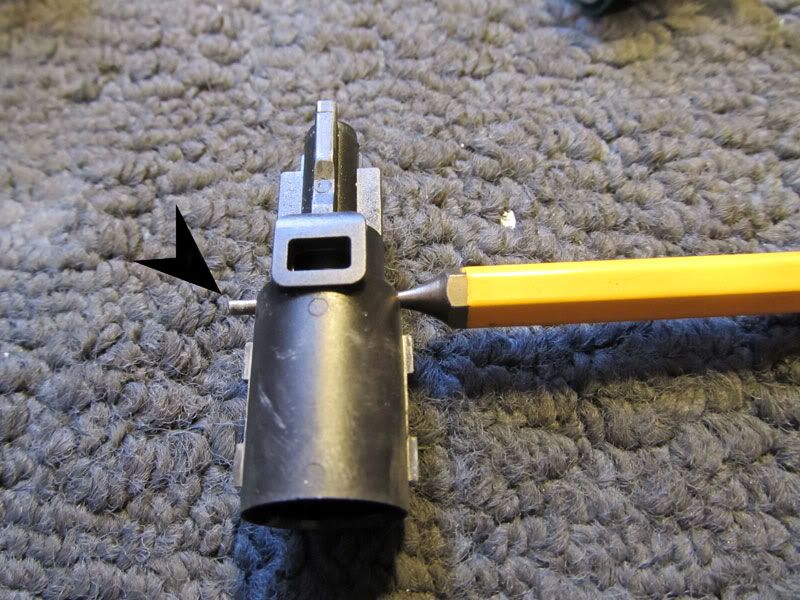 The valve and spring should now come out:
That is all there is too it!