I cleaned my gun the other day and noticed that since then, sometimes the piston doesn't lock back all the way when the mag is out of ammo. It'll end up like this: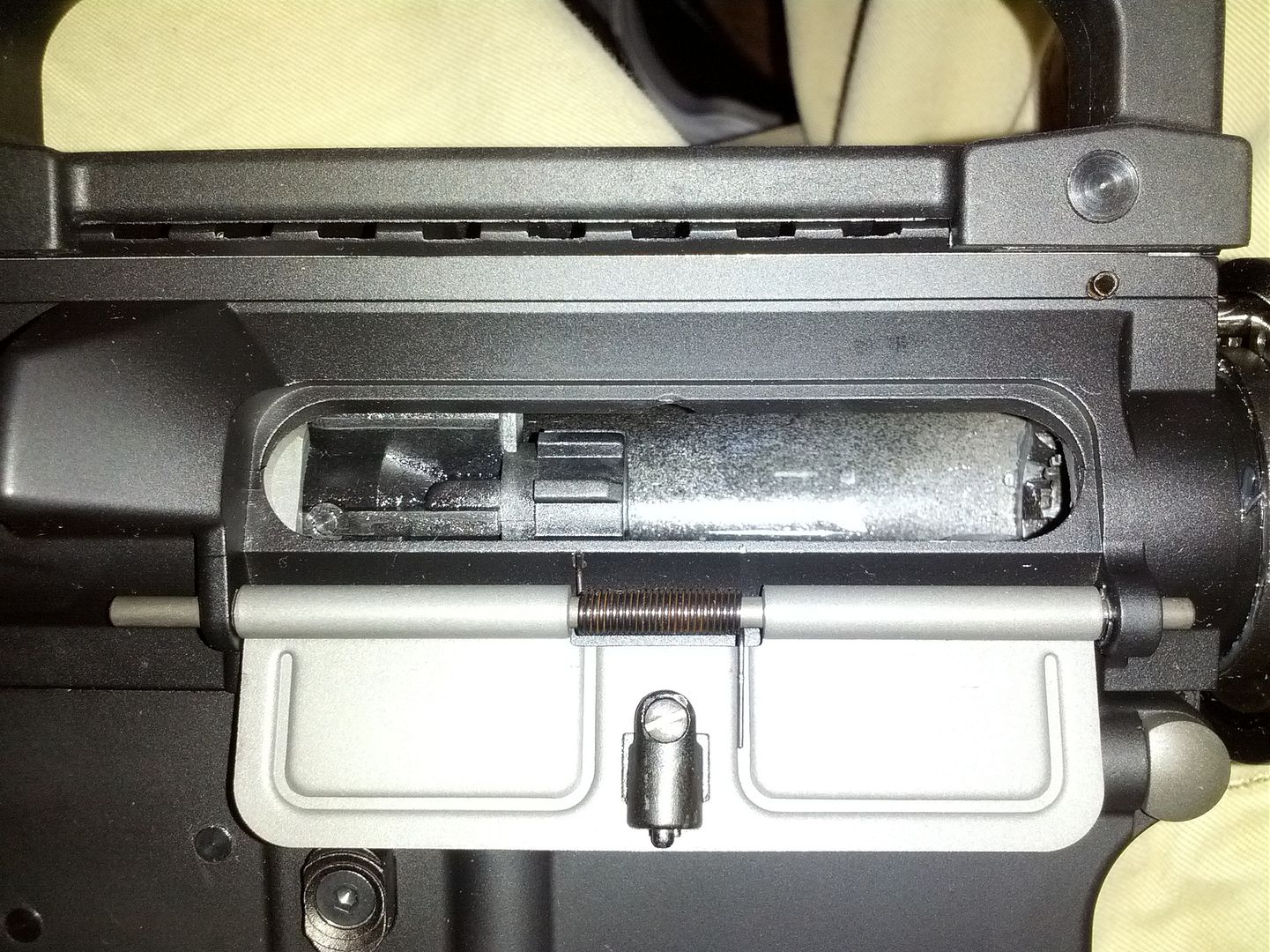 I'm not sure what the issue is. I lubed it at the cylinder where the manual said to, but not on the sides of the piston where it travels along and contacts the bolt body (more particularly the piston stop). When I open the receiver and manually move the piston, it seems to be getting caught here because the plastic is a little bit rough (circled black):
I tried putting some heavy weight silicone on a q-tip and lubing the piston all around, and more particularly in the area where it is getting caught on the piston stop.
After dry firing on semi a few times (so the bolt would lock back each time), it seemed to have been fixed. As soon as I went full auto for a few rounds then let it lock back, it got stuck again on both semi and full auto. I'm not sure if it was because the mag only a had a little bit of gas or what. Should I try sanding down that rough plastic area or does it serve a purpose?