I have been sent a few sample valves to review that are designed to lower the fps of the KWA MP9. I did not make these, I am not selling these, I am just doing an independent review.
I am using brand new stock KWA nozzles for these tests to minimize discrepancies from wear.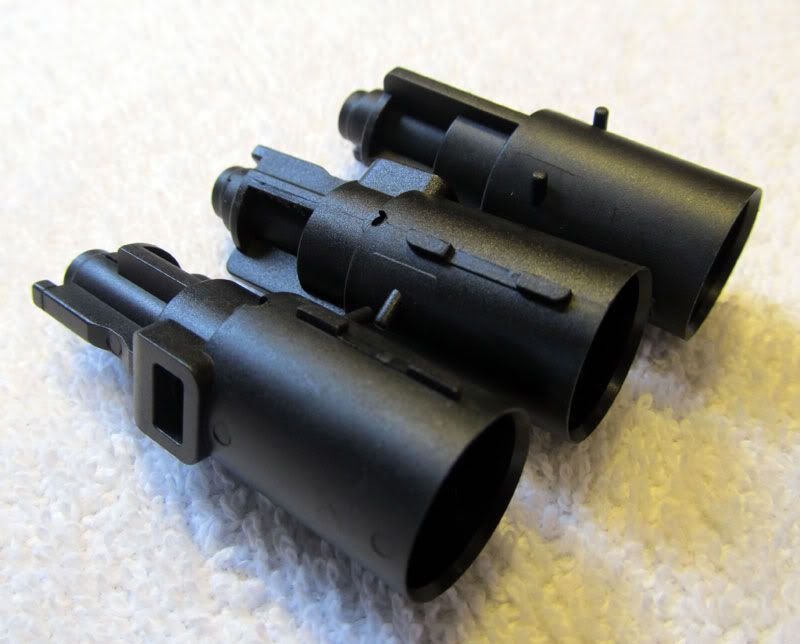 The following picture shows a stock KWA MP9 valve (Left), Beveled Rear valve (middle), and Flat Rear valve (right):
Beveled Rear Valve installed in a new nozzle: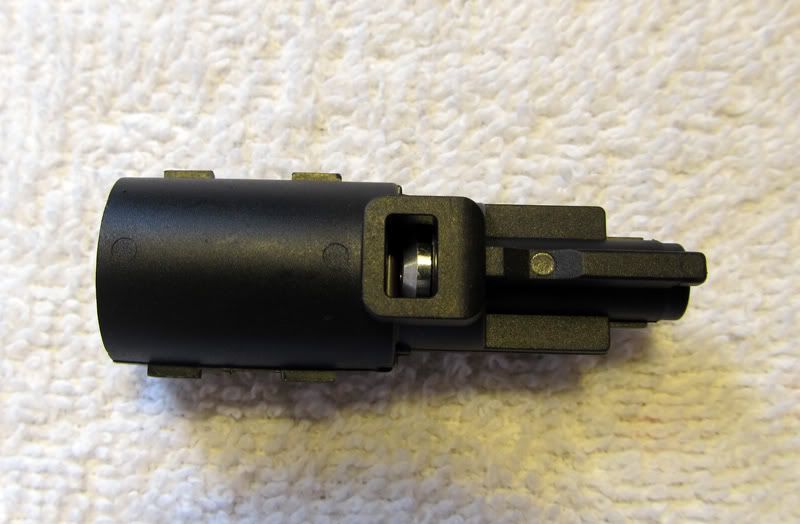 Flat Rear Valve installed in new Nozzle: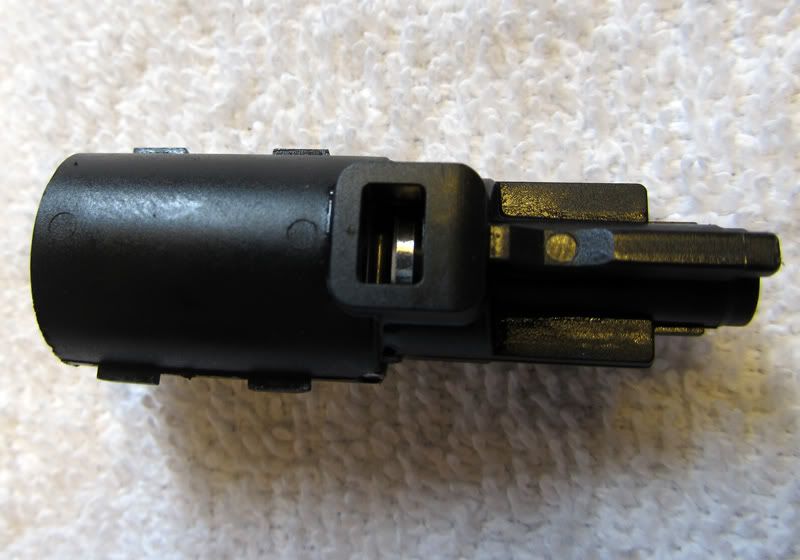 All chronoing was done on an XCortech Chronograph: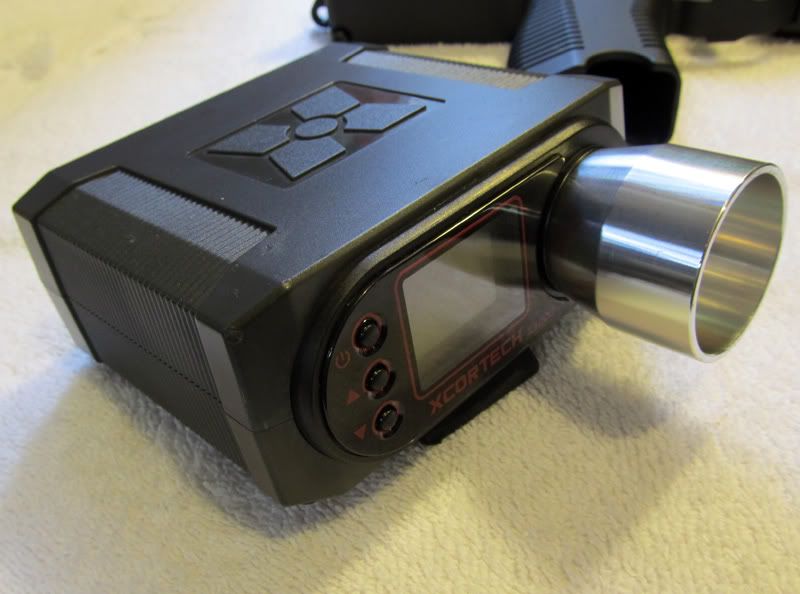 Temperature was 50 degrees F, shots were 10 seconds apart. Mags were filled with Propane from a new bottle, fired five times then changed. After the valve was changed the mags were gassed back up and fired five times each again. Using 0.20 gram airsoft elite bb's. Each valve had 5 shots fired from a fresh charged mag, and repeated, for 6 different magazines.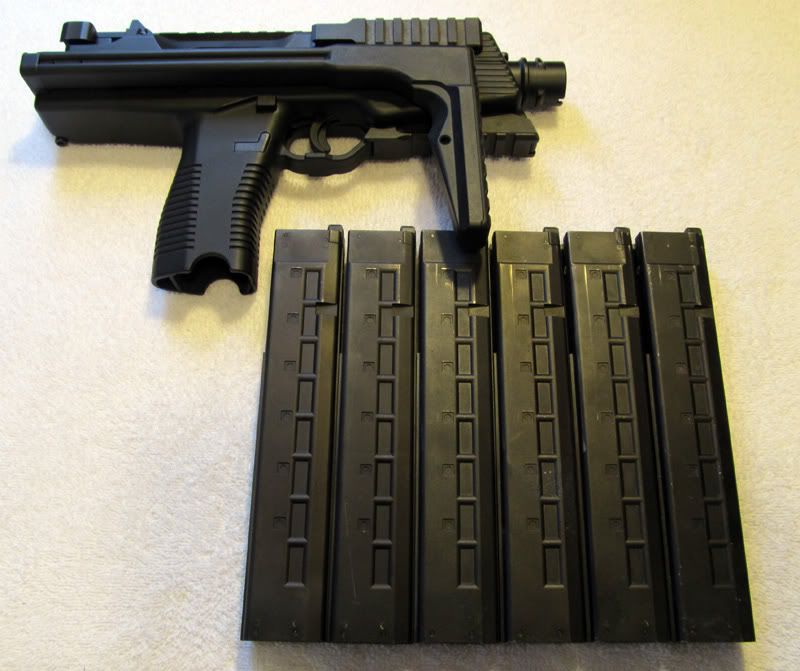 Each valve was chronoed 30 times, for a total of 90 chronograph runs. The results:
I did not see much difference between the two aftermarket valves on the average:
332.4 fps for the beveled back and 329.5 fps for the flat back.
Both parts delivered an average drop in fps by about 40 fps making these the perfect thing to get that MP9 legal for your local cqb place.