Here is how I tear down the M9 PTP. This procedure will void warranty. Photo creds: aaps59.
Basic Field Strip:
Pull the slide back an 1/8 of an inch, push down on the disassembly pin. (part 51)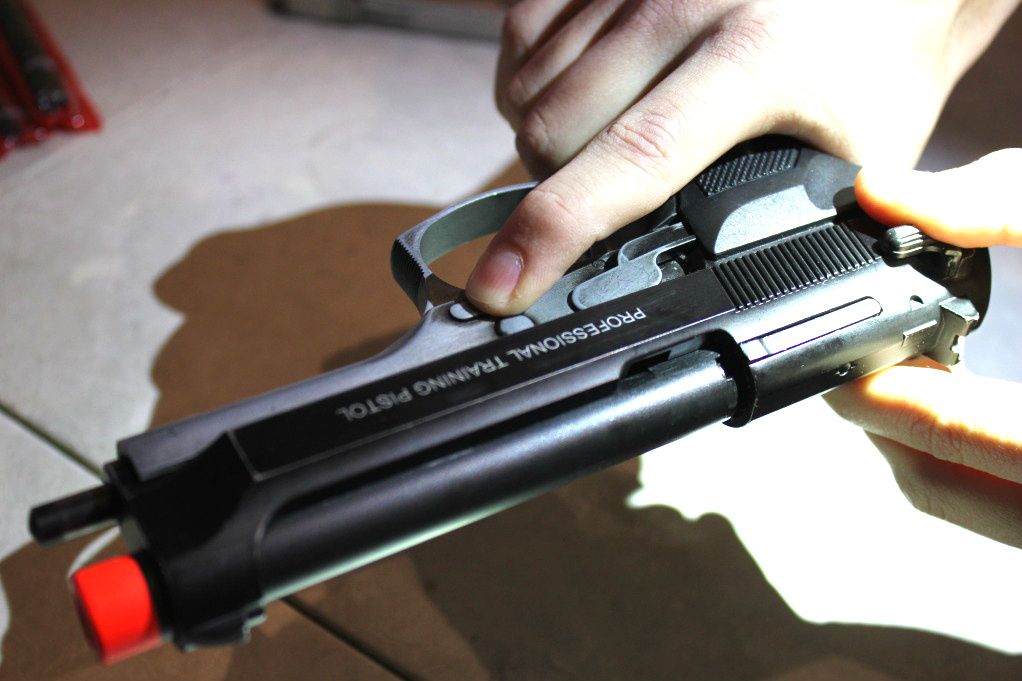 Holding this button down, go to the other side of the pistol and flick down the disassembly lever. (part 50)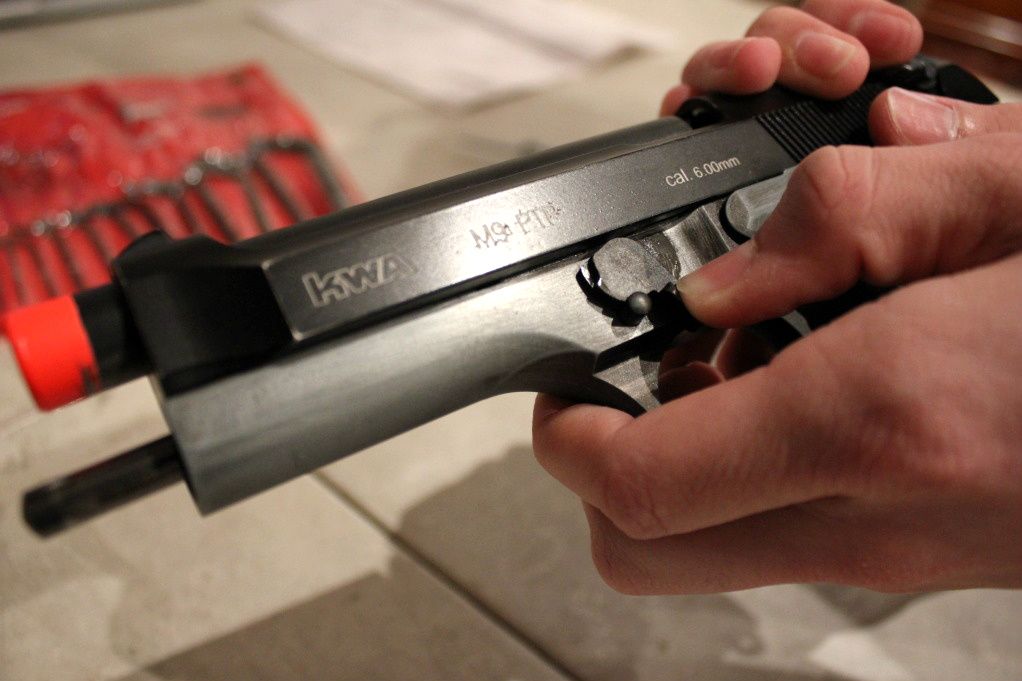 Remove the slide, and you see the recoil spring (part 342), the recoil spring guide rod (part 41), barrel and inner barrel assemblies (multiple parts). This is how you field strip your M9.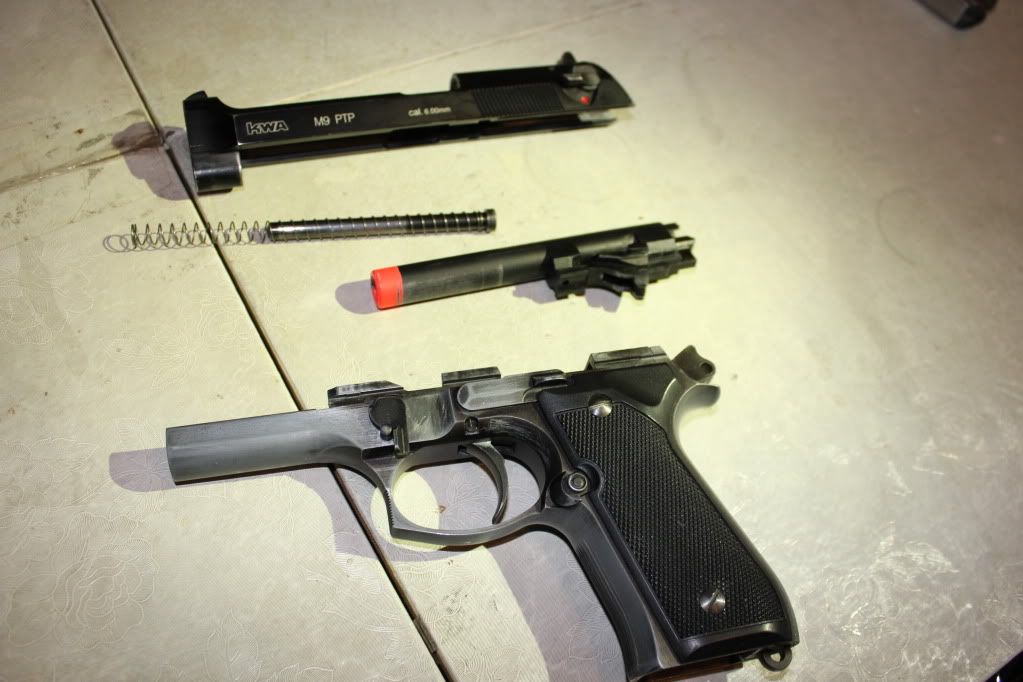 Teardown:
Slide: To take out part 312 (jet nozzle assembly) and the safeties, use a 1.3mm allen wrench to unscrew the safety lever set screw, part 325.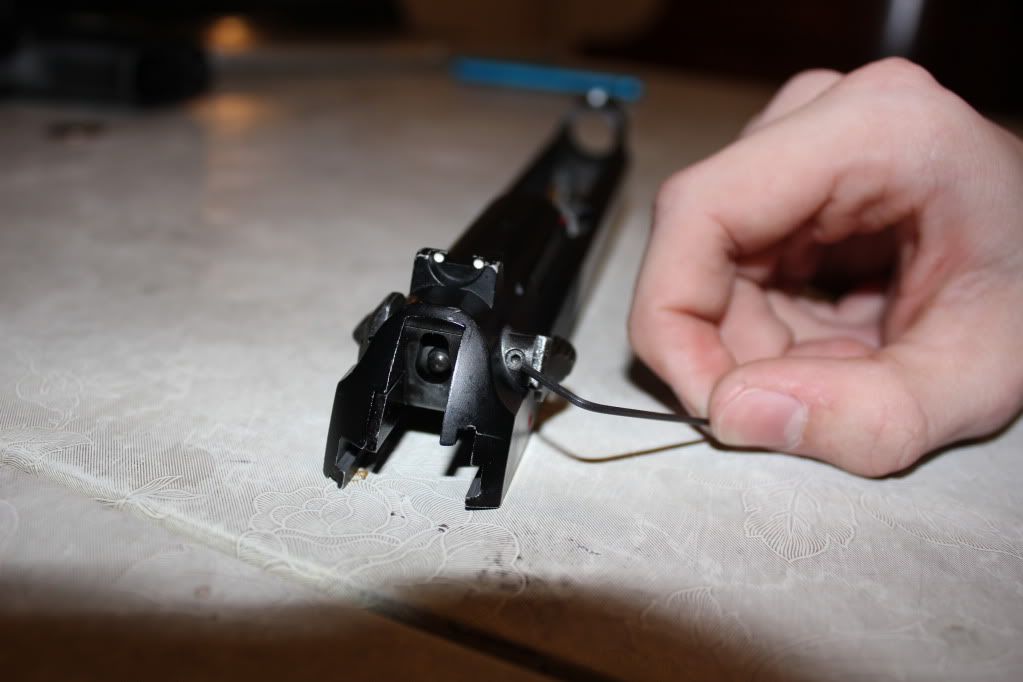 Remove the safety lever, part 324.
Push part 35, the firing pin striker, in, while flicking the safety up, (instead of down) to eventually push the whole thing from the right side to the left, to take out the whole safety mechanism.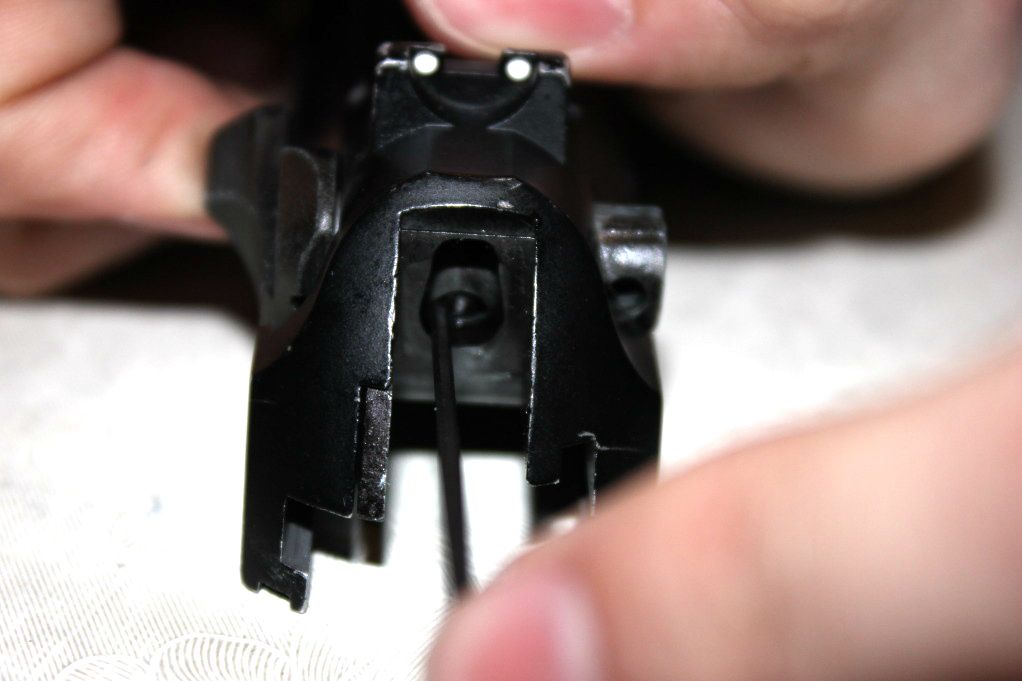 There are two springs with little plungers that may spring out when you take the safety out. On the left side on the safety, there's parts 38 and 39, the safety lever plunger "large" and safety lever plunger spring "large" that may pop out, and on the right side there is an inlet in the slide that houses parts 48 and 49 which are the safety lever plunger spring "small" and the plunger spring. These little pieces can be seen here:
The safety holds part 320 in place.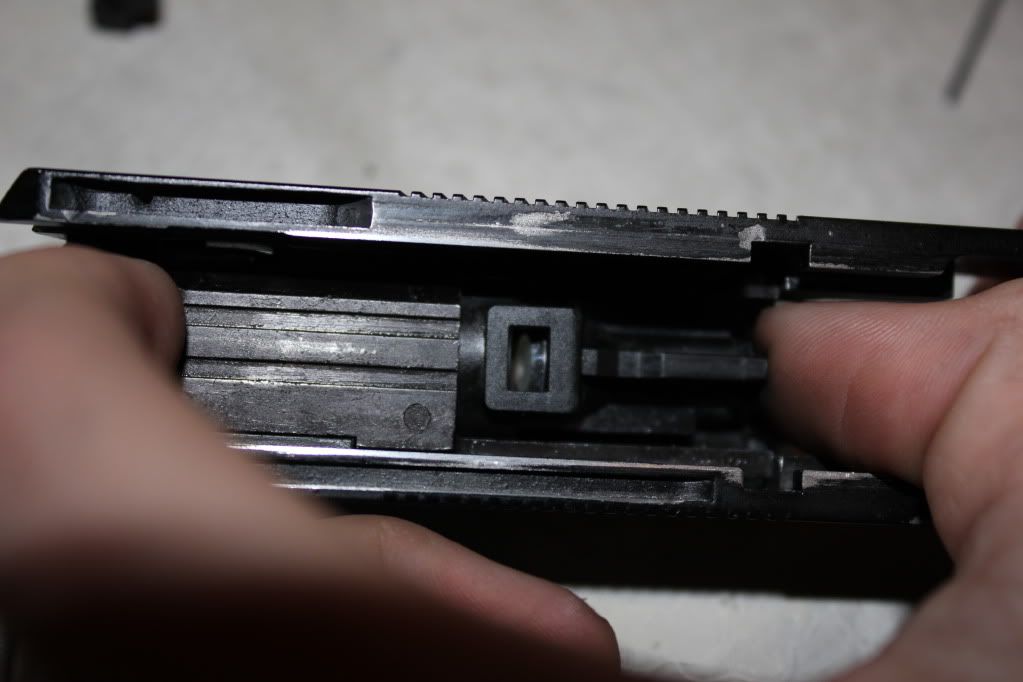 Use a thin allen wrench or a flat head screw driver to flex one of the rails on the block assembly, then give the slide a good palm slap. Part 320 should come right out.
Cylinder return springs x2 (part 19) and the rest of part 320 are seen. Be careful, part 321, the safety cam (seen in picture below on lower left), may drop out, simply place the piece back where it belongs, on the right side of part 320.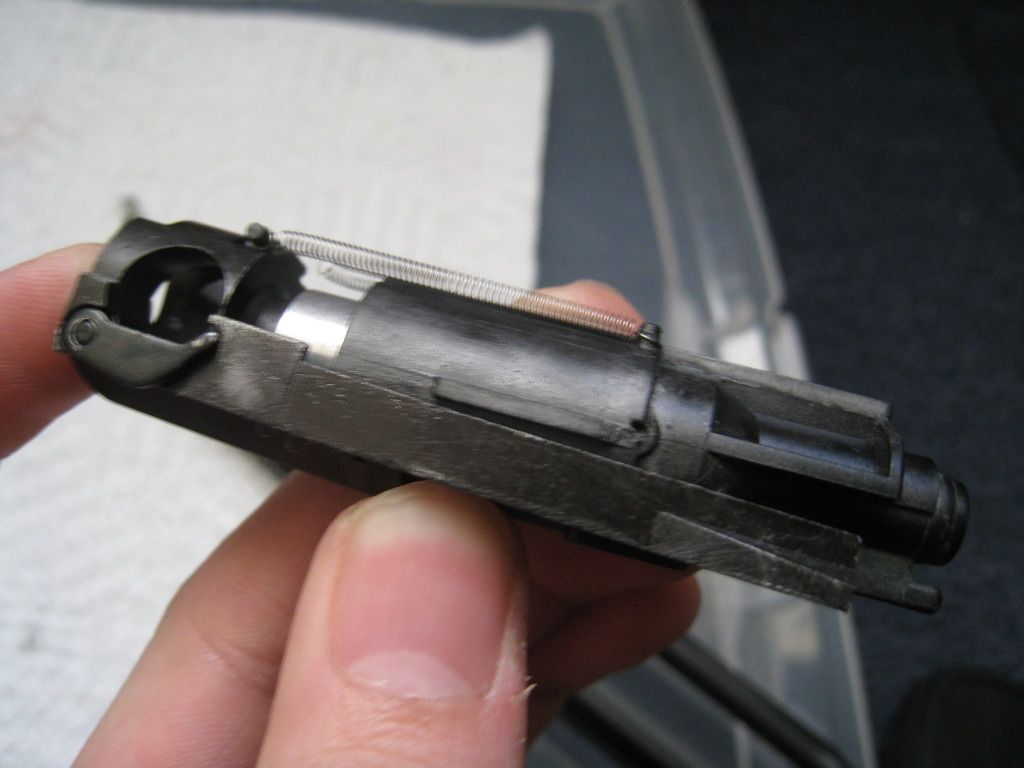 Lift the cylinder return springs off, remove the jet nozzle, and the main seal base can be seen. This piece can be removed with a phillips screwdriver.
To get into part 312, punch out part 314, the jet nozzle pin. This pin holds the jet nozzle and jet nozzle spring (parts 313 and 315) under tension.
Once the pin is pushed out, take care because the spring will spring the jet nozzle out. Here are the pieces by themselves... as you notice, I didn't take much care removing one of the cylinder return springs- these springs are very delicate and will bend easily. If not installed properly, these return springs will fail to bring your nozzle back, and result in a failure to go into battery.
Edited by Outlaw1995, 16 August 2012 - 02:47 PM.