After taking my KMP9 down for some cleaning I was seeing allot of aluminum dust all over the place around the bb ramp area. A little poking around and I have found the problem.
The bolt catch is steel and appears to be a stamped part which leaves very sharp edges. The corner in the following picture is cutting into the side of the bolt as it moves forward after a shot. Easy enough to fix by rounding the corner very slightly with a file or some sandpaper, but left untreated this would really eat into the bolt. This is after two days of skirmishing: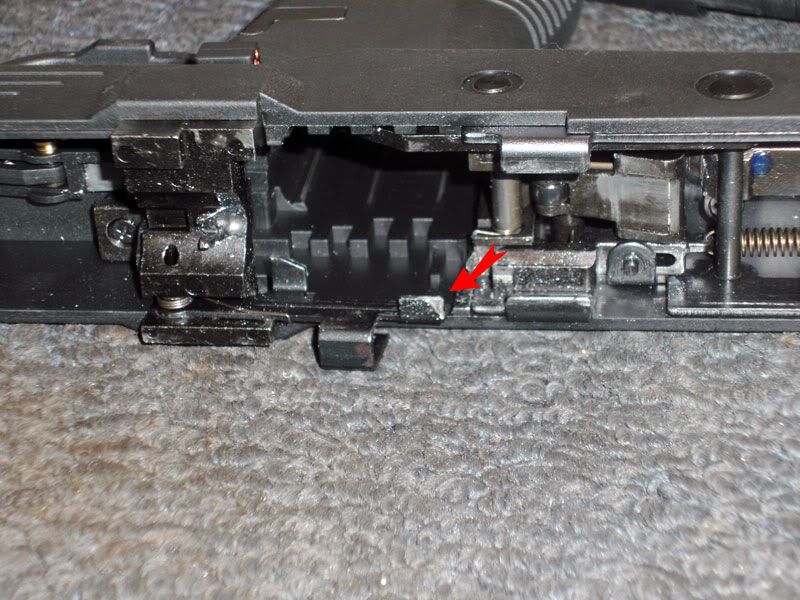 As you can see in the next picture the bolt has some pretty deep scratches in it already, glad I caught this fast.