A few months after KWA announced the release of an improved gearbox and parts called the 2Gx (2nd Generation Extreme),
I was very lucky to get my hands on one.
The 2Gx feels very solid the reinforcements and the large 9.0mm bearing were the first things that caught my attention.
The new 2Gx as we all know has the new KWA logo engraved in it...very classy =P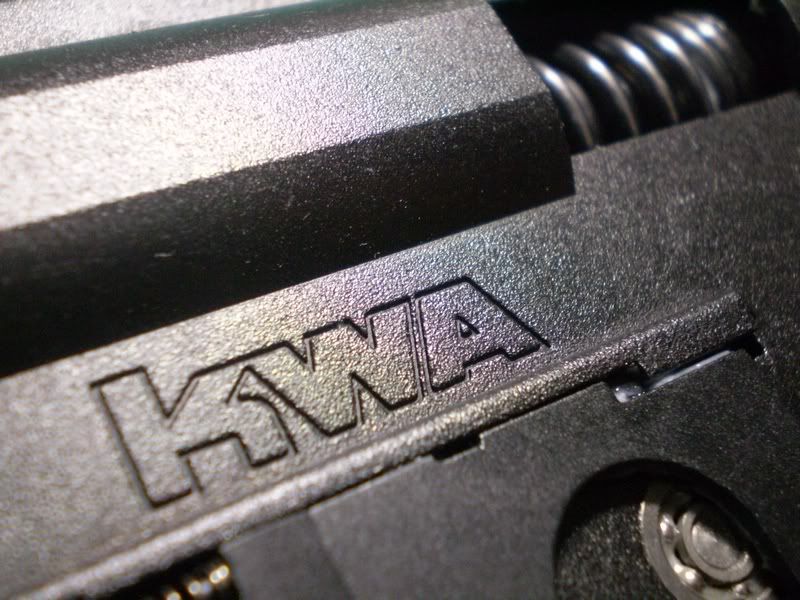 I took it apart to compare it with my KM4A1 gearbox and because pictures speak alot more than words I took as much as I can.

So far I noticed 6 things that were changed that was not mentioned in the "Relentless Pursuit to Outperform" page... probably left for us to discover hehe.

The reinforcements were strategically added to specific parts where hairlines usually occur.
This will really show the difference alot more when put my old KM4a1 gearbox beside the new 2Gx.
KWA engineers have managed to add these reinforcements on the sides and bottom without changing the receivers shape.
They fit in my old KWA KM4 receiver BTW.

The Pictures will show my earlier KM4A1 parts above or on the left side while the the new 2Gx parts will be on the bottom or right side.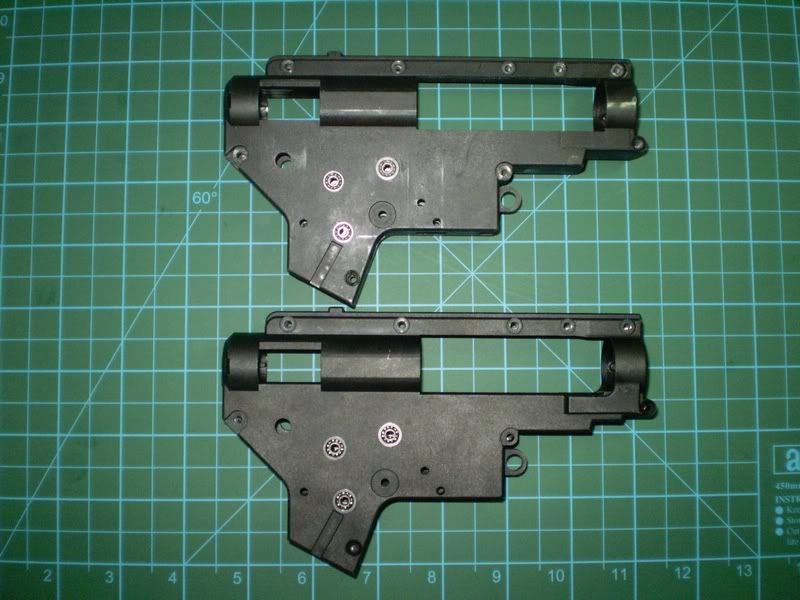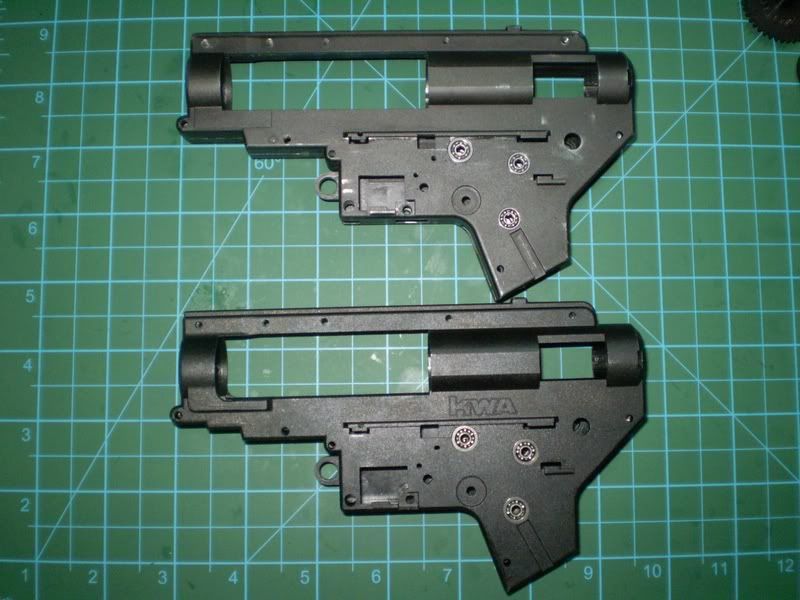 GB top reinforcement comparison.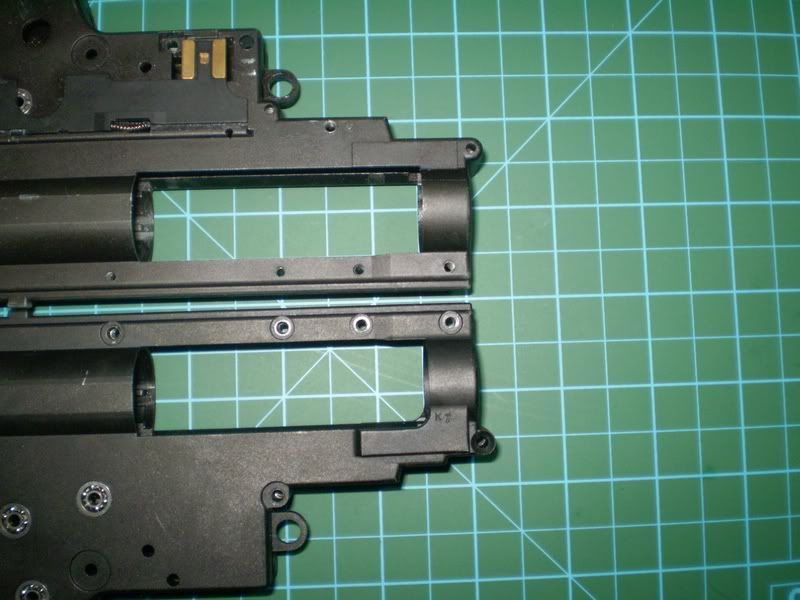 Viewing the the gearboxes from the top show how the 2Gx is really thicker than the previous version.






A view from the bottom. You cant see one of the part where the gearbox interlocks with each other because the reinforcement gets in the way.






If you view it from the inside you'll see how the bottom front of the 2Gx is reinforced.






I also noticed the ARL holder reinforcements. Great improvement from the previous version and is a very good sign that KWA engineers listen to us.
I reinforced my old KWA gearbox's ARL holder with a bronze ring after it broke after I clumsily tried to unhook an engaged ARL without pushing the bevel forward.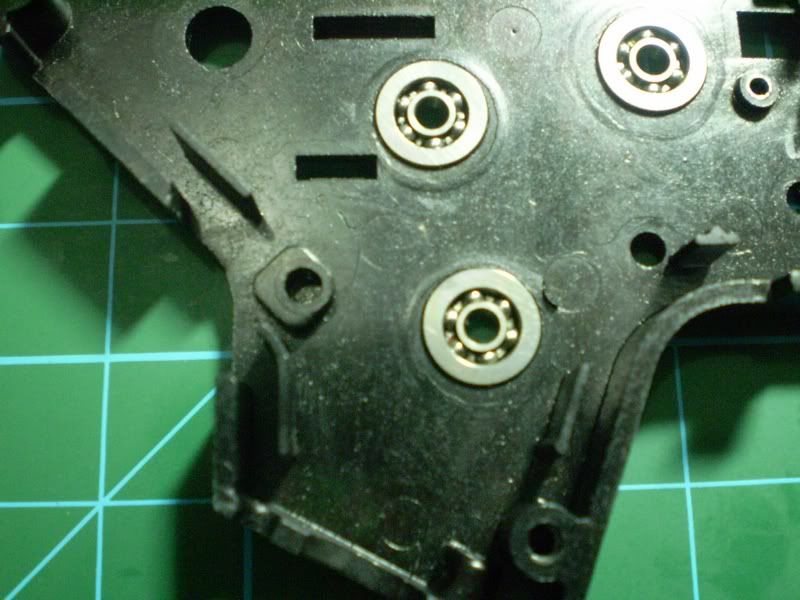 Trigger block post, which brought some issues earlier, is now 2/3rds thicker and has a slope on its base as reinforcement.
Lets see you guys break this! haha!




For the record my old GB's trigger block is still intact.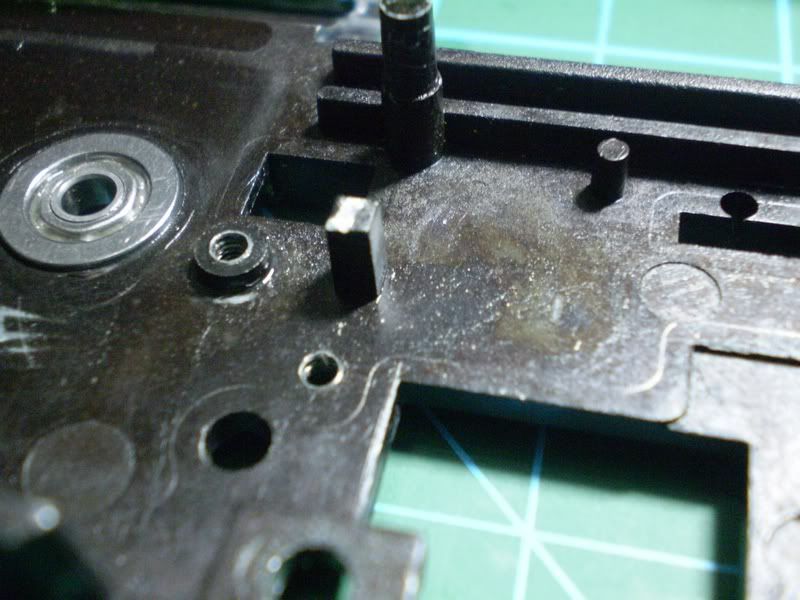 Check out the slope in the 2Gx, instead of a right angle on the previous version. (on pic above)