I bought a KWA M9BR around '05. I was, and still am, happy with it, just there have been some problems:
Back sight fell off almost immediately.
Front sight is incredibly loose; will move if you tilt the gun to either side.
Right-side saftey fell off soon after purchase.
Just recently, when stripping the gun, the slide will catch, and i have to push it back and forth fairly hard to get it off.(may just need oiling)
Most if all, the spring that re-cocks the trigger after each pull came undone.The gun hasnt been fired since.
Here are my ideas for the problems:
Back sight and saftey: just from the force of the blowback.
Front sight: came undone from frequent use.
Slide: needs to be oiled?
Trigger spring:?
Has anyone else been having this problem? has there been a recall or anything? can it be re-attached?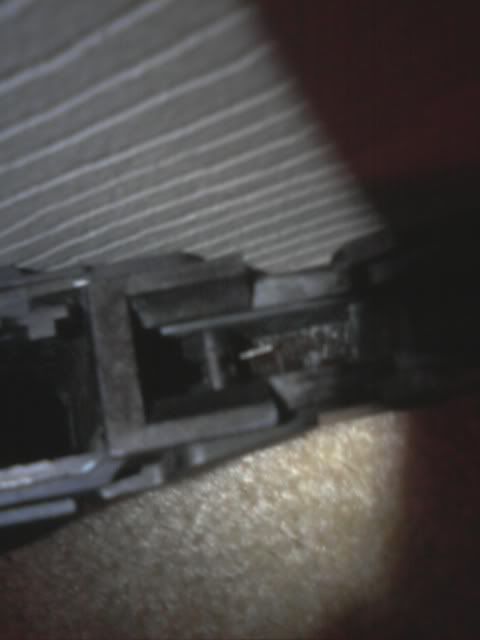 The above picture shows the problem, but hazily. the little grey "line" is the part of the spring that is supposed to be glued down. the view is withoiut the slide, above the trigger.
any answers, please e-mail me at: mcxznbv@gmail.com
Thanks.
-Steezy Nannerpuss
Edited by Steezy, 20 November 2009 - 10:40 PM.