Bought this gun brand new yesterday and am finding some very odd wearing along the contacts of the slide , bolt and bolt catch.
Here is the slides rail :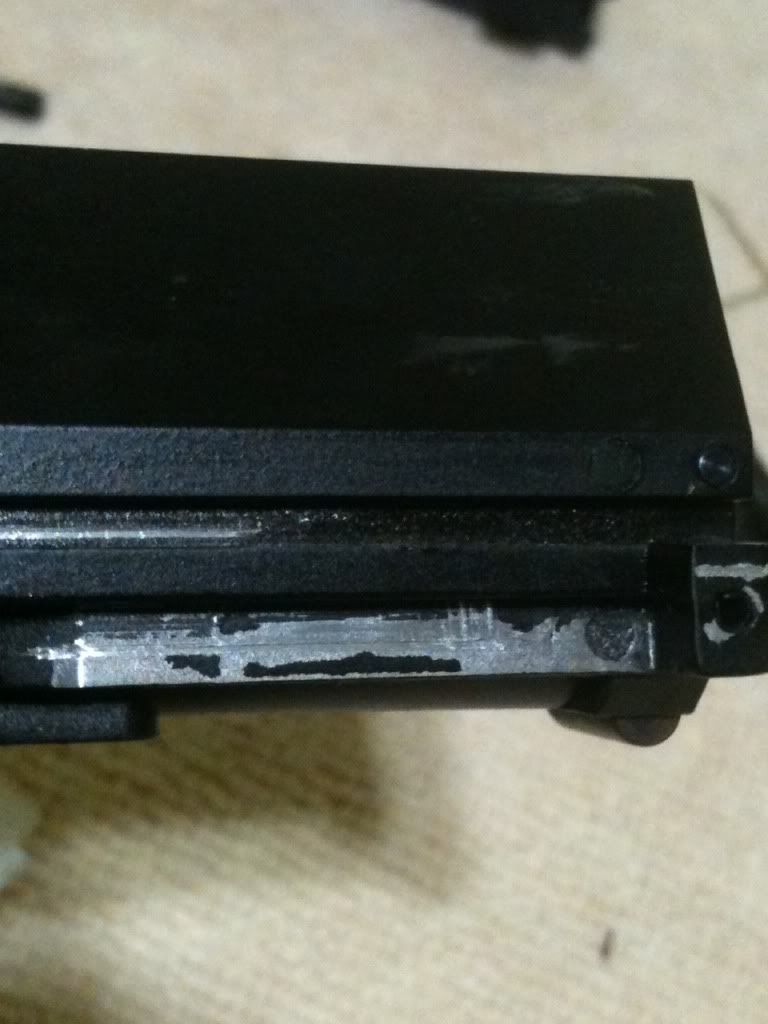 Here is the inside of the bolt that shrouds the bbarrel assembly.
Should the barrel assembly be making contact with the bolt carrier?
Remember this gun was brand new yesterday and fired once on full auto.
Ok found this on the hammer rest block. Seems to be a staggard set of contacts.
Please let me know if what im finding is normal . The mp9 and the g39c are my only gas guns.
Ill keep updating as I go....
Edited by HOLLOWPOINT, 27 November 2010 - 10:37 PM.