Hey Guys, I want to share something I came up with after encountering situations in games where I would run out of ammunition in the middle of a breach or enemy push. A "Tactical Reload" might be useful here but more then likely you would want to reload when you weren't being fired upon.
The problem is that you have only a rough gestimate of how many rounds you have remaining in your magazine, even if you do pull it out, you could only see maybe up to 3 rounds from the feed lip. Do you reload to a fresh mag or not when it's time to push?
My first solution was the most crude and basic; To simply drill holes in the PMAG polymer shell: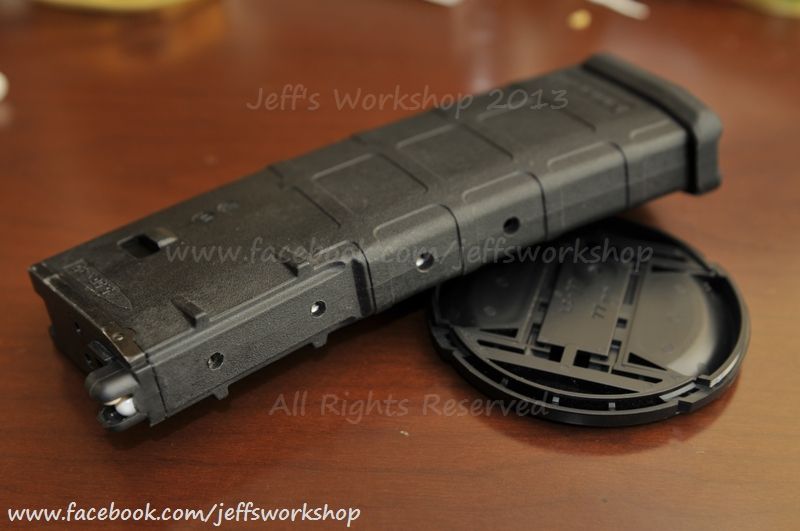 Which would look like this when inserted into the magwell: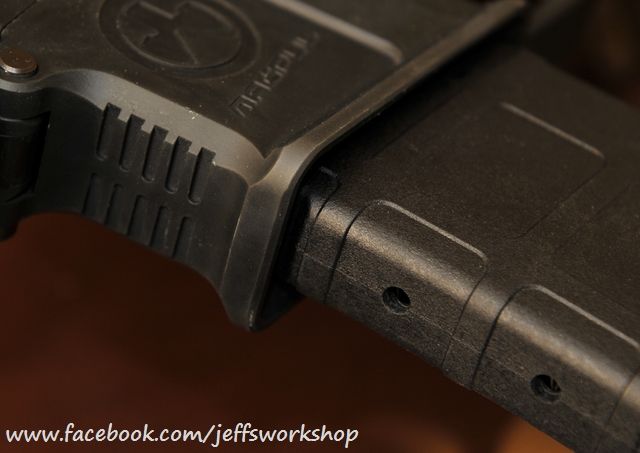 This solution had both pros and cons;
Pro-
Simple and foolproof. Nothing to potentially jam.
Cons-
Potential contamination of dust and debris from the environment into the magazine.
Once inserted into the magwell, only 2 holes are visible. The most crucial indicator holes near the top of the magazine are blocked, so a manual remove-check-reinsert are needed.
So that was my first idea.
Getting inspiration from real steel magazine designs, such as the Magpul Maglevel, I came up with a much more refined execution of the first solution...
At 30+ Rounds remaining-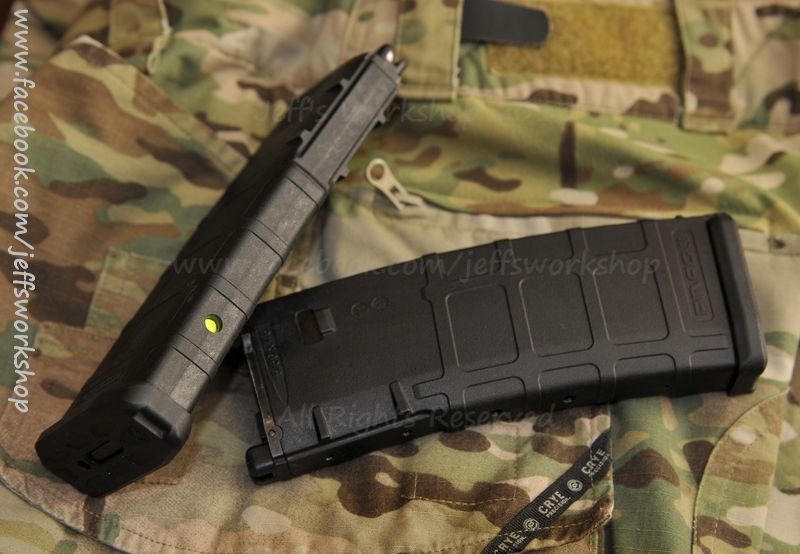 at 15 Rounds-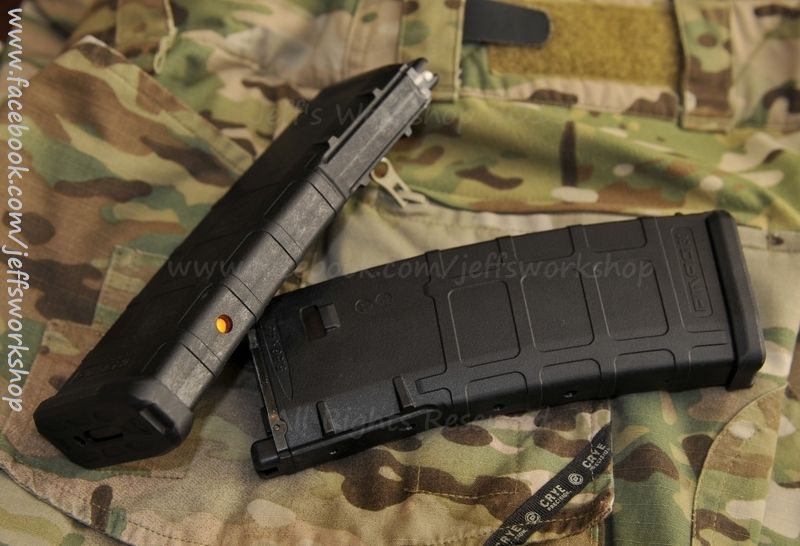 and at 5 Rounds-
The indicator colours "tick" in real time as rounds are fired, and during colour transitions a very good estimate of rounds remaining can be obtained at a glance at the indicator.
So again some pros and cons:
Pros-
Very good estimate of rounds remaining.
Indicator visible even when magazine is inserted.
Indicator hole is mostly sealed against the environment.
Looks pretty sick??
Cons-
More laborious then the first method.
"potential" for complications.
Having used this modified mag in numerous games and home testing, I have yet to encounter a malfunction caused by this mod. But bear in mind that this is a mechanical solution, and it has a higher chance of failure then something that has no moving parts, even though the likelihood of said failure is extremely small.
Oh and here is where the magic happens: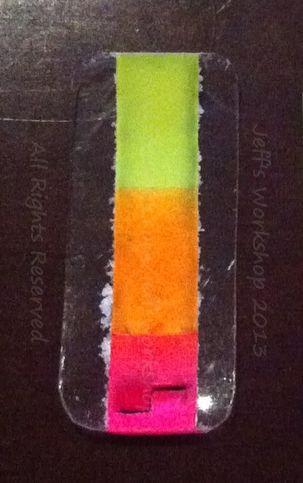 If you don't like to use colours, you can draw any symbol or numbers on it to customise the indicator.
Thanks for reading guys and gals! Please leave any questions or suggestions you have below.
And can I call this the JMAG??