So this happened today after two games. It was fine during the game but it broke when I tried to just normally lock the bolt back manually to clear the LM4.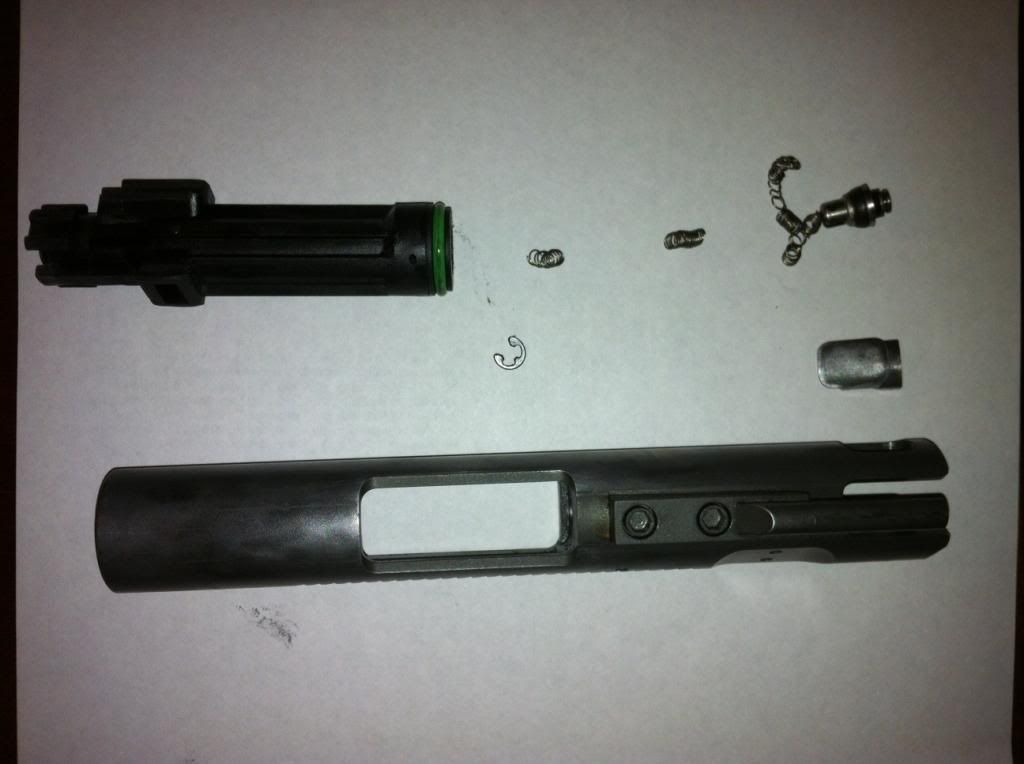 Good thing I have my NPAS en route... But has anyone seen or had this problem? Or what could've caused it? The reason the spring is kinda mashed is because I had to force the bolt into the carrier to disassemble it. But as you can see, the spring separated into 3 pieces...
Also note that I have not modified this bolt in anyway. I've never taken it apart or anything. Running dry propane but I keep up with maintenance.
Edited by ky2970, 17 March 2013 - 02:09 AM.